I don't have too much to update. Right before the holidays was kind of crazy for my because I unfortunately totaled my car and had a little bit of a mad dash to find a new one.
Other than that slight setback, I was able to find a source of barrels. Someone on Rimfire Central tipped me off that Volquartzen usually has take off barrels, so I was able to get a pile of them from them @ $35 a piece, compared the the $80 I paid for the two from Clark Custom Guns.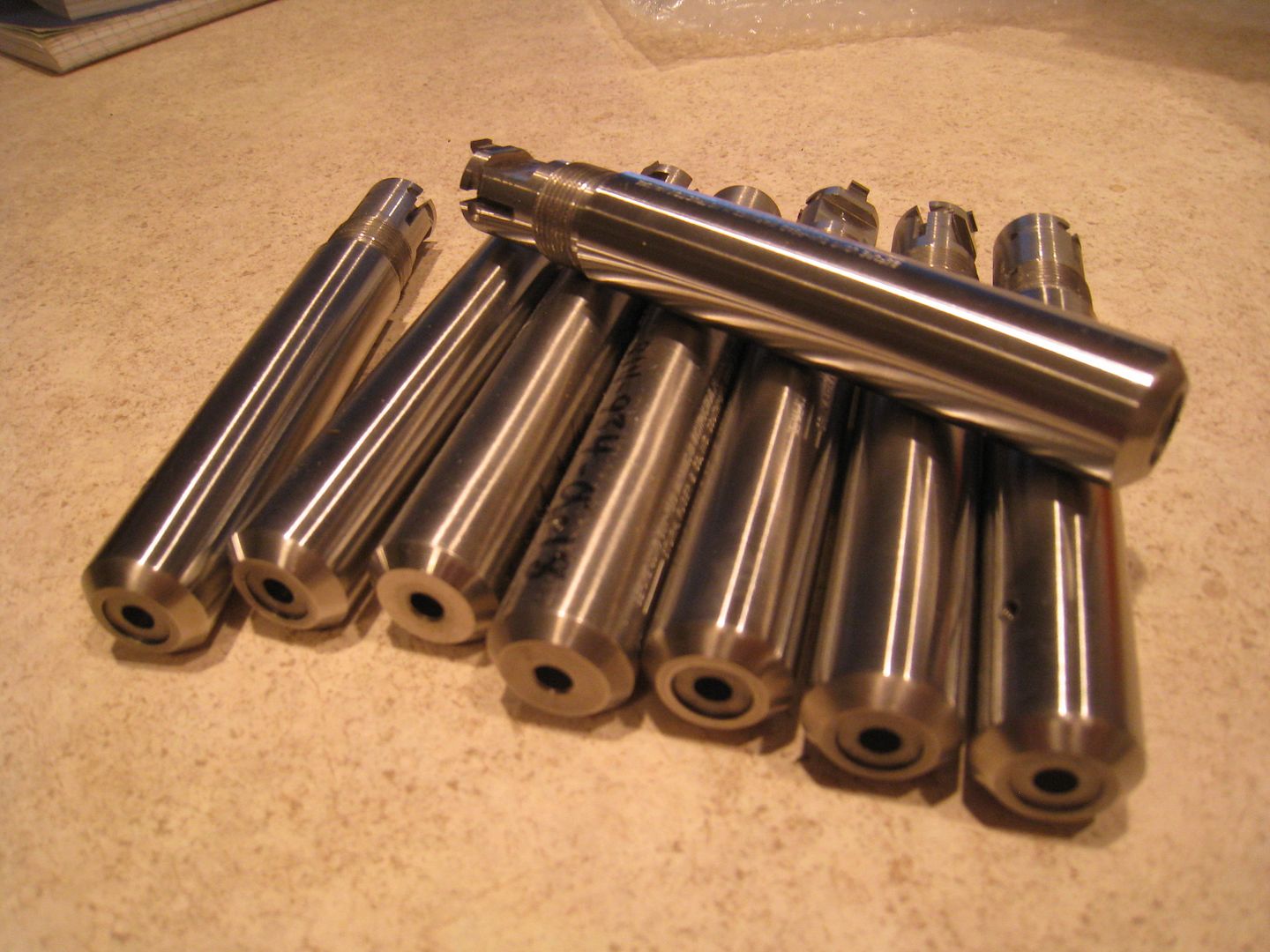 The next steps will be finalizing a receiver design for the testing, then trying to find some .22 ammo, so if anyone knows of any sources of .22 ammo, please PM me. I'll need around 500rds of maybe 6-7 different brands for my testing.