Finally Done!
Wish I would of took some pics of milling the parts, I would of deleted the times blood was added.
Anyway...started out as a MKII Bull Barrel Target.
Had to plan in an adapter as the 1" OD (.065" wall) Stainless Tube just slides over a stock Bull barrel.
The next smaller wall was .049"....thought that may be too thin for 24 TPI threads that go .028" deep.
Everything is 316 Stainless, yes it added some weight.
Was thinking if I ran out of ammo, I could just beat them to death with it.
Suppressor tube and endcap are 9", overall weapon now measures 14.25" long.
Weight??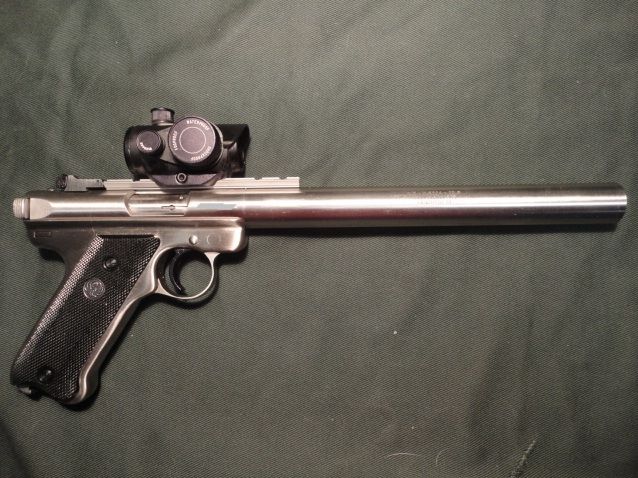 Original barrel is rear threaded 9/16x16 to accept adapter
Barrel is cut down to 4 3/8" and threaded 1/2x28
Three 1/8" ports are drilled at noon-four-eight o'clock
Forward support with blast chamber brings length to 4 7/8"
A .020" thick spacer keeps the crud venting out the ports off the inside wall of the suppressor tube.
Spacer really aids in dis-assembly.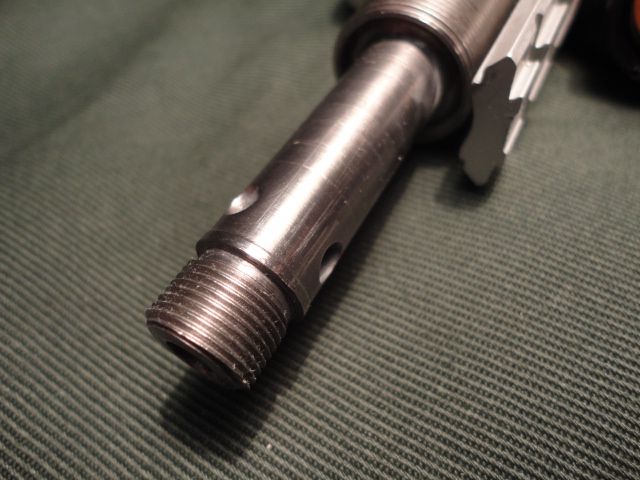 24 TPI adapter with oring.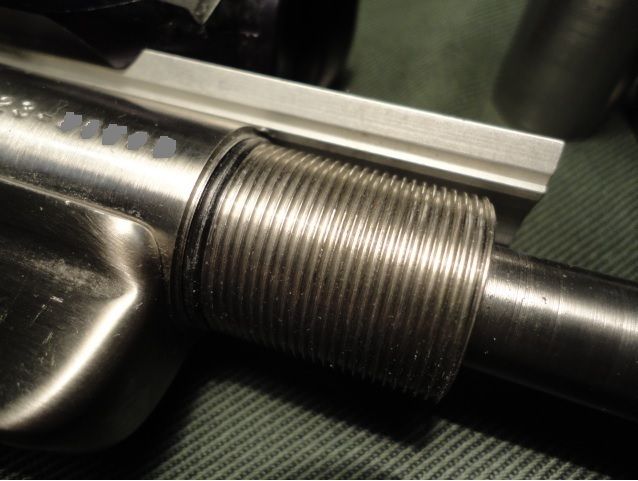 Rear Reflex chamber assembly
24 TPI adapter, .020" thick spacer, forward support with blast chamber
Blast Chamber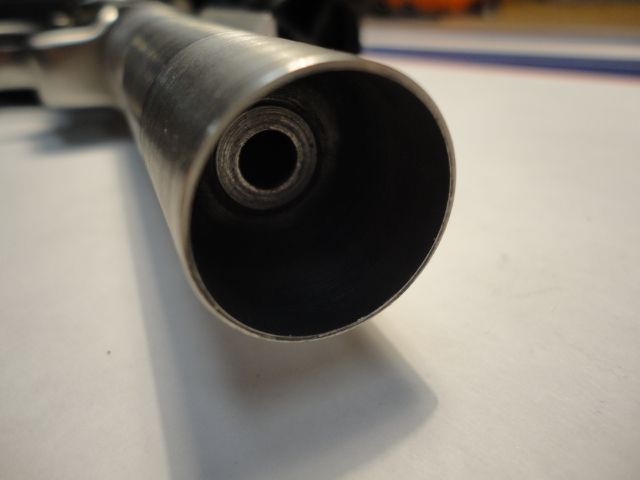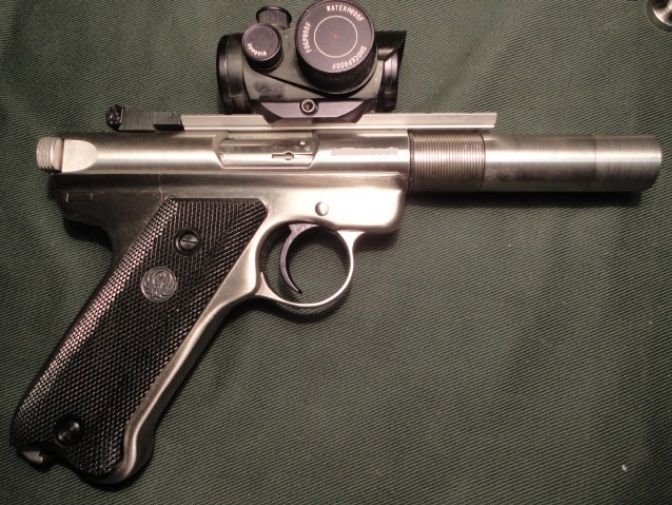 Modified "K/Blast" Baffle and K Baffle
I needed to take up some unused space after making the (7) K Baffles.
Using a "necked" K in this area was more appealing to me than just adding a spacer at the endcap.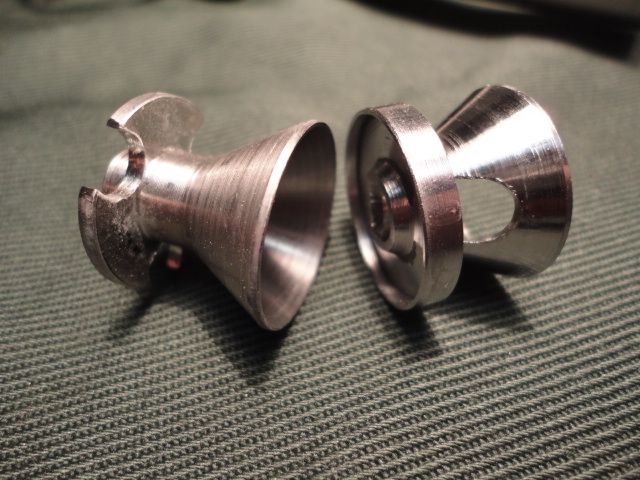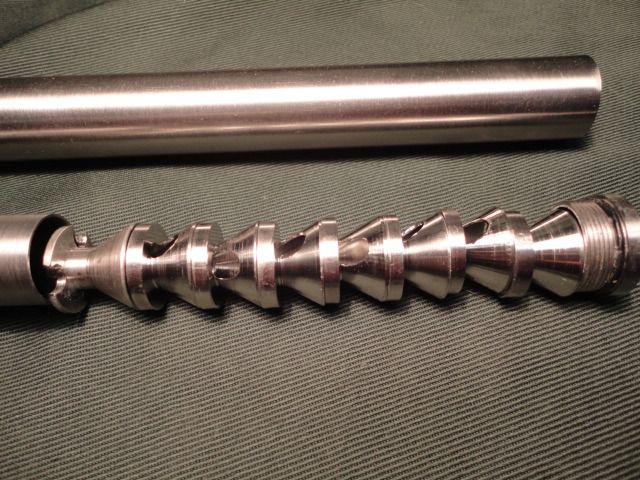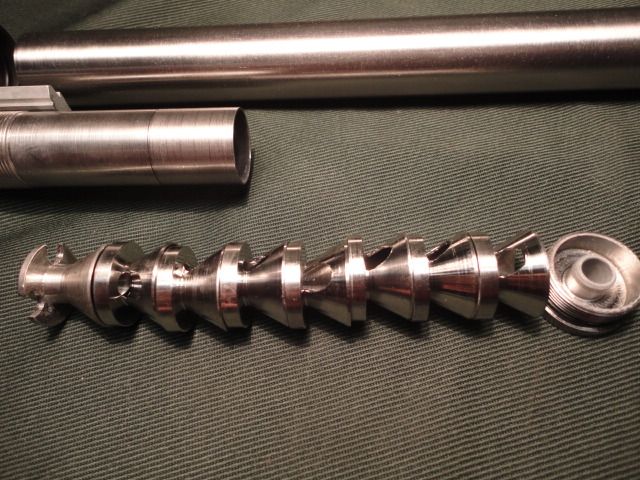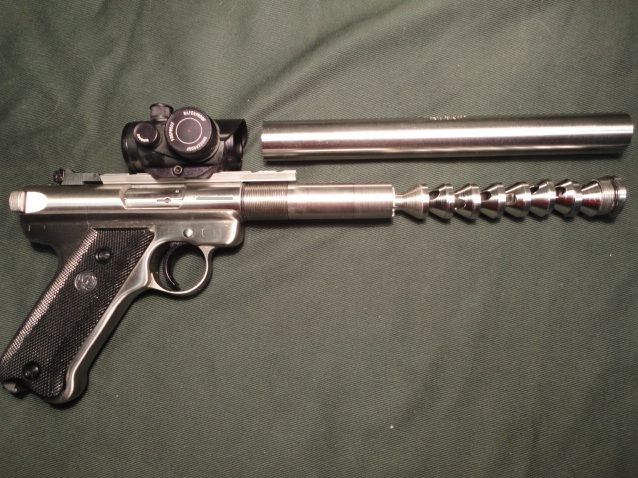 1" OD tube worked great.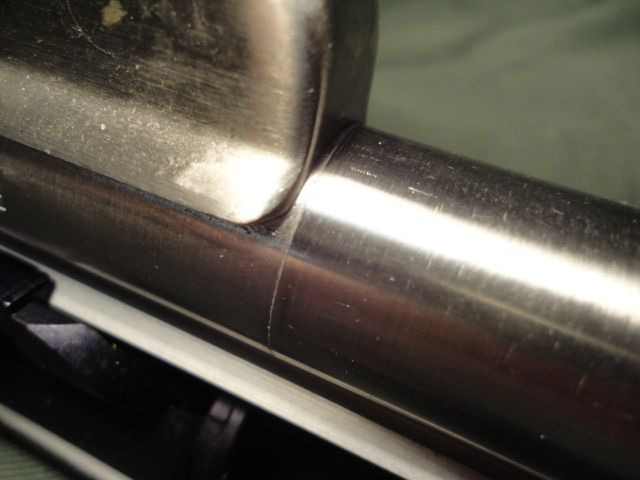 Endcap
This was another GREAT project to do.....took awhile as I was doing a 10/22 at the same time.