I know it's not a silencer, but I'm building it specifically for silenced shooting with a silencer I built.
So, I am going to make a full length rifled insert to go inside a 20 gauge single shot shotgun. I'm currently turning the barrel blank down.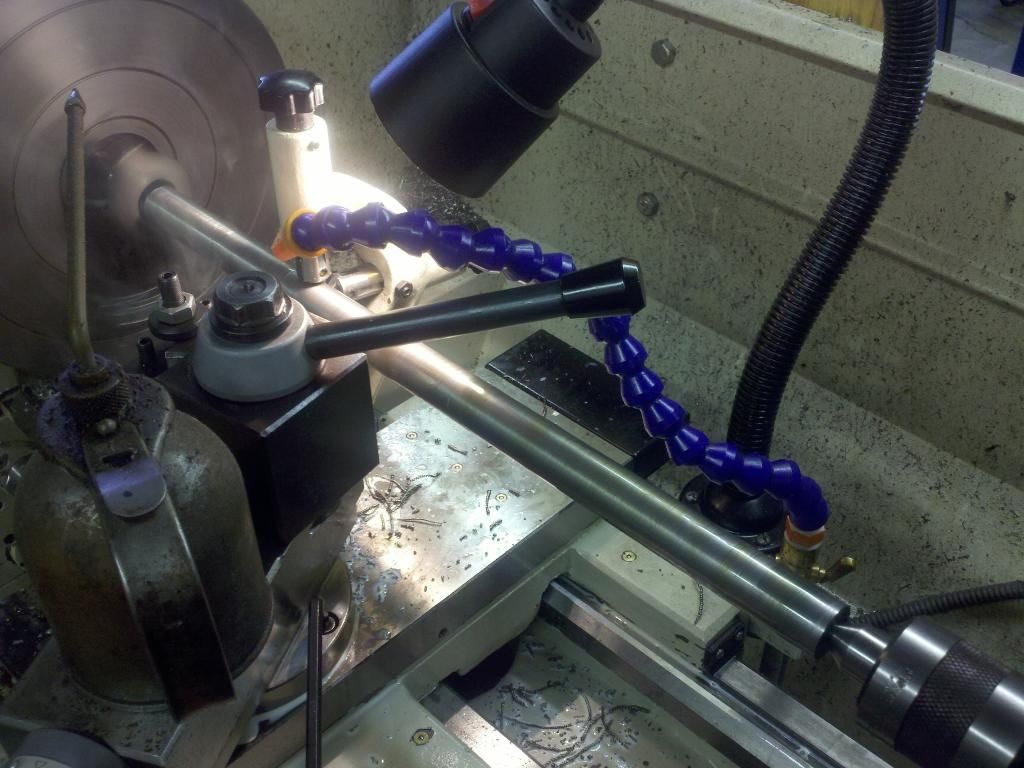 I haven't decided if it will be a permanent attach or not. It's just a break action HR shotgun I got from a pawn shop.