One of the reason for the long delayed build time for my 50 bmg can is the lack of a Coolant system for the lathe. I finally got one put together. It uses an articulated tube/nozzle with a magnetic base ($10) from
http://www.littlemachineshop.com
, a small metal tray to collect the water based lube and tubing to connect the bottles to the rig. The top bottle gravity feeds to the nozzle, the small green tray drains to another gallon jug (not shown).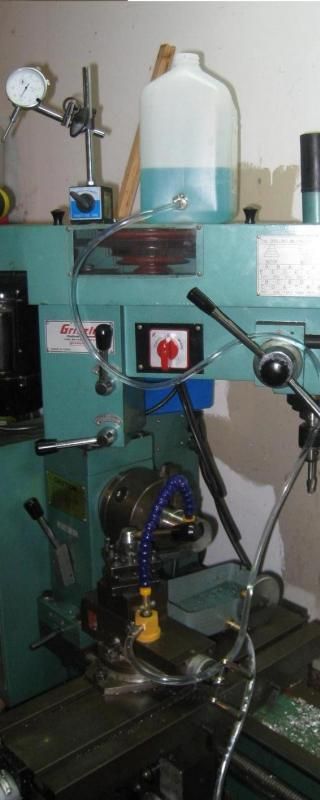 I'm now able to cut much faster with no significant heat buildup. The finish is a bit better.
Not all is rosy though. I need a larger tray to collect the lube that flows along the work and drips onto the lathe. The articulated tubing seeps lube; a couple of drops a minute. I have to find a way to keep the lathe from rusting with so much exposure to moisture. I dry the lathe off as best I can and grease the exposed metal on the tool holder and rails.
Where can I get a better articulated tube? Thanks.
Ranb