...Not many pictures but I had to post. Thanks for the knowledge!
9" OAL, 1.61 average overall OD, small end is 1.59, 1.5" ID, 1st cone is integrated and welded to the 2.5" x .080 thick 1.5" od blast chamber and is un-clipped . The next 5 are clipped and the last one is not. No spacers are used, all baffles are welded to the tube. It ended up weighing 1lb 11oz on my eBay postal scale. Overall this has been my favorite build, the electro etch numbers look almost factory! (minus the paint shop to conceal the serial, I don't know why we do that)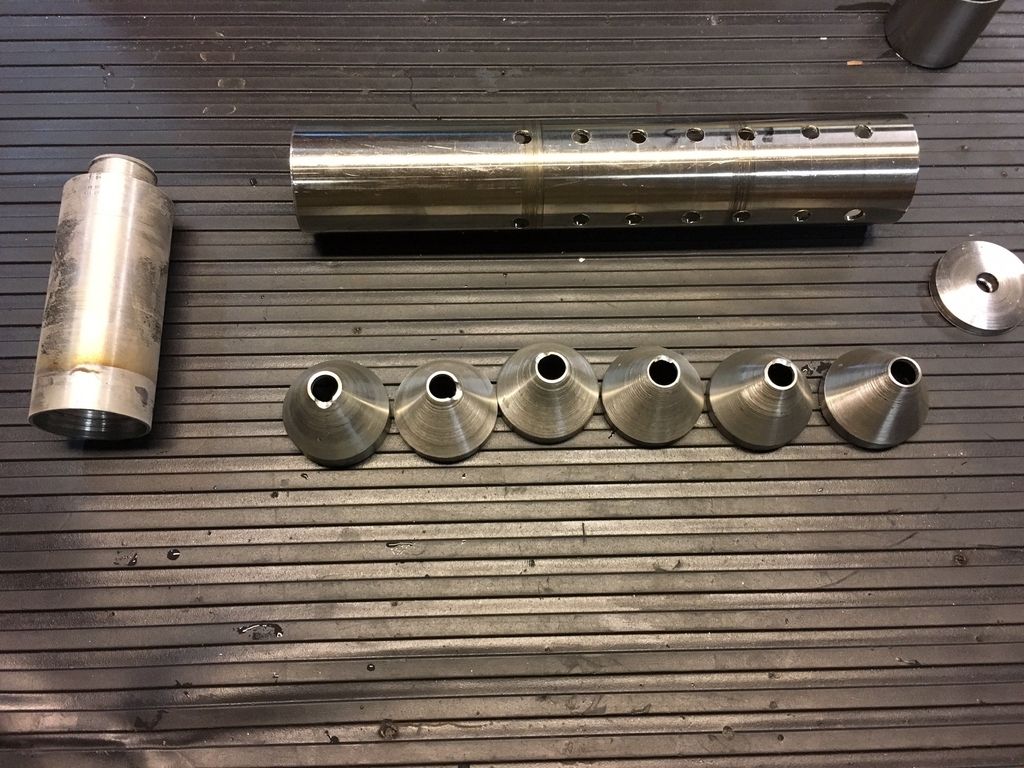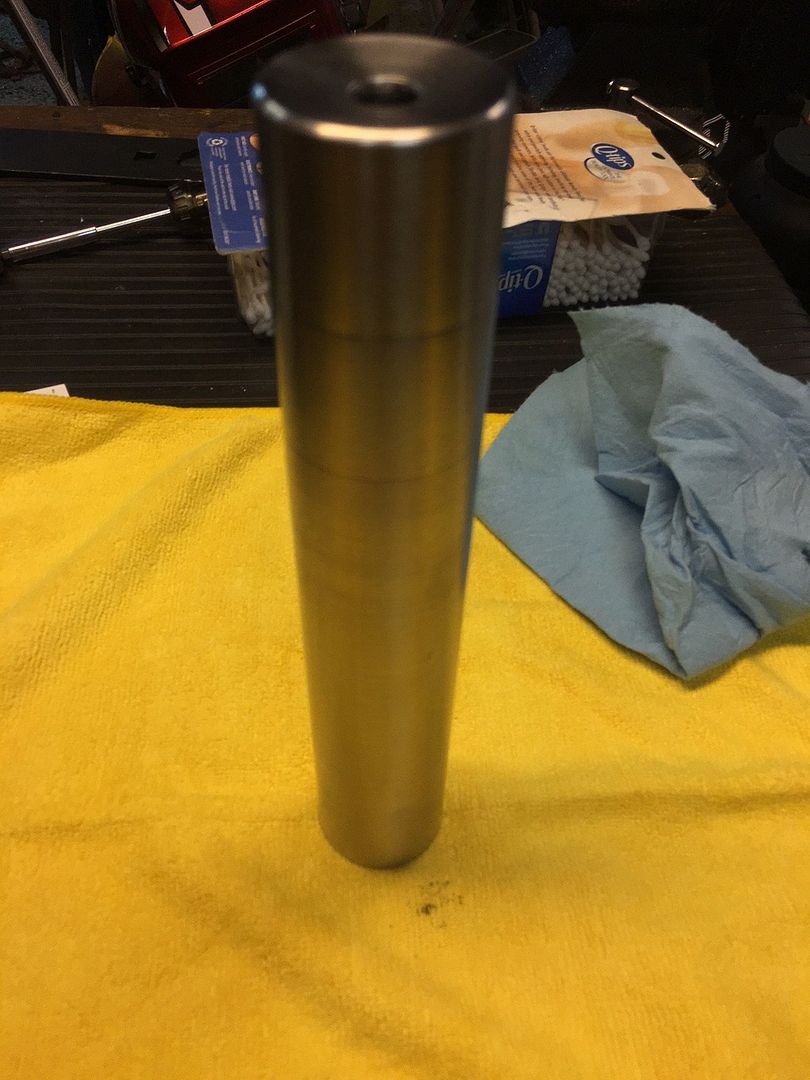 Battle Scars!!:(((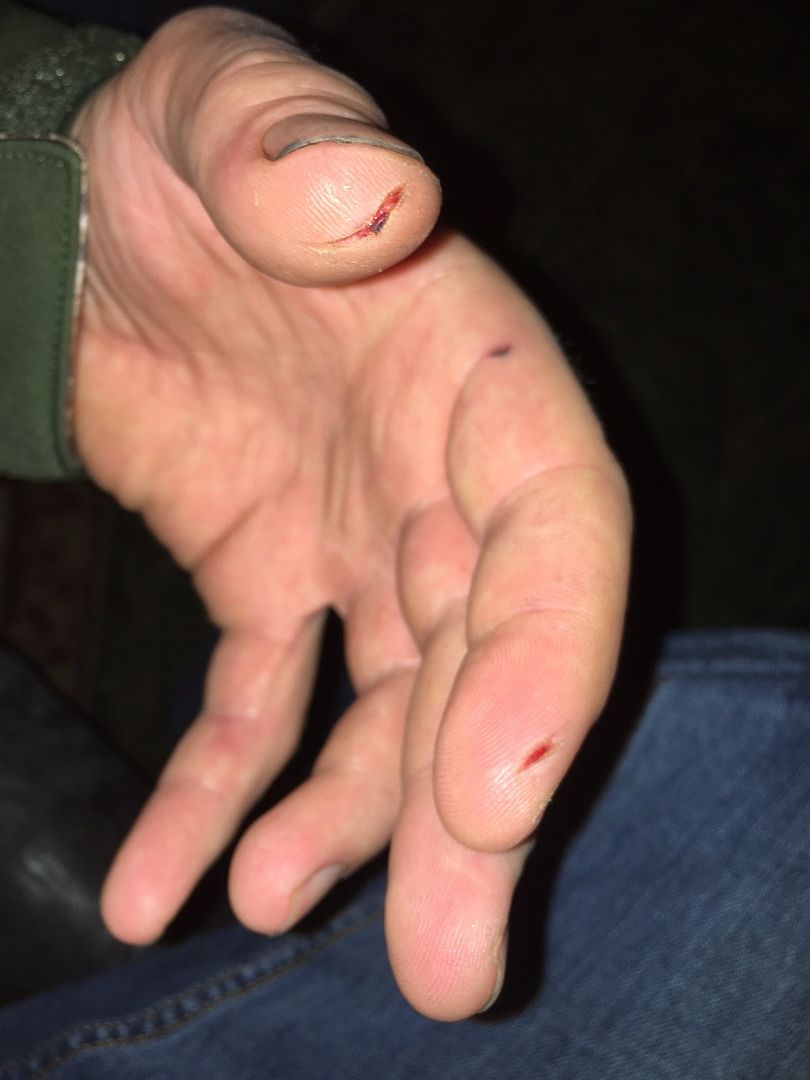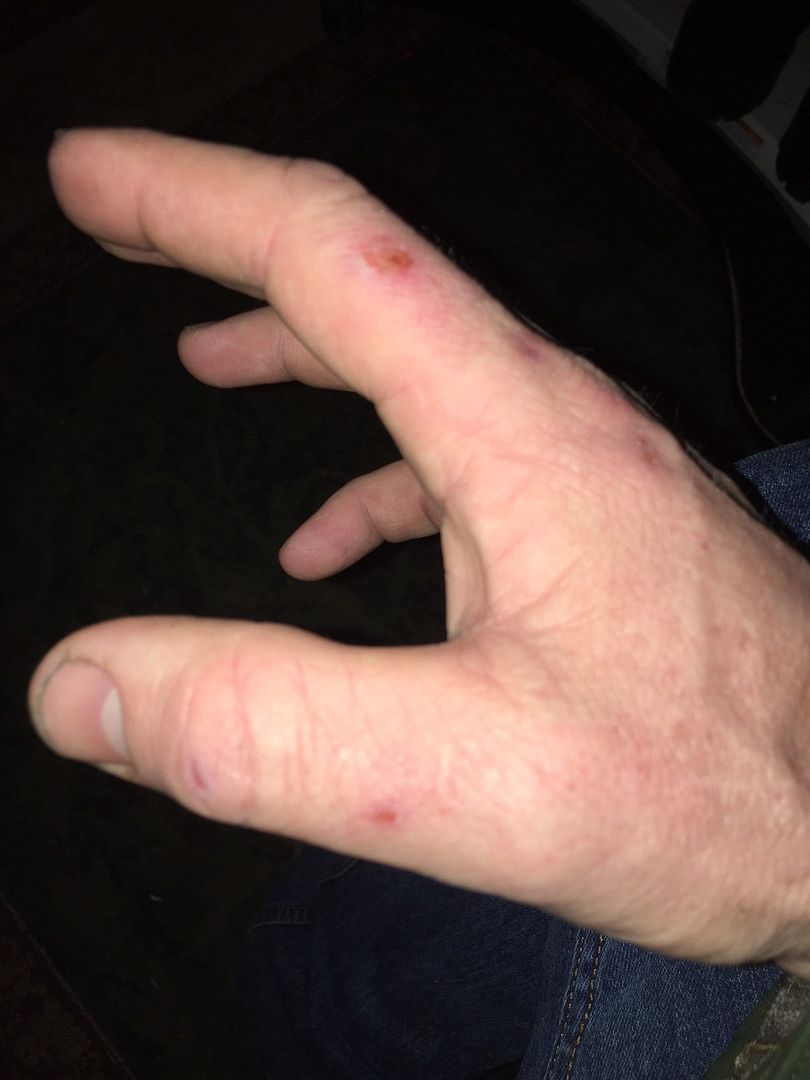 I've only shot it with subsonic 300 Blackout, it's quieter than my 10" K can....maybe I need to try another K baffle can? According to my wife, it's quieter than my Gamo Whisper.