I need some information on this lathe I have been offered for sale.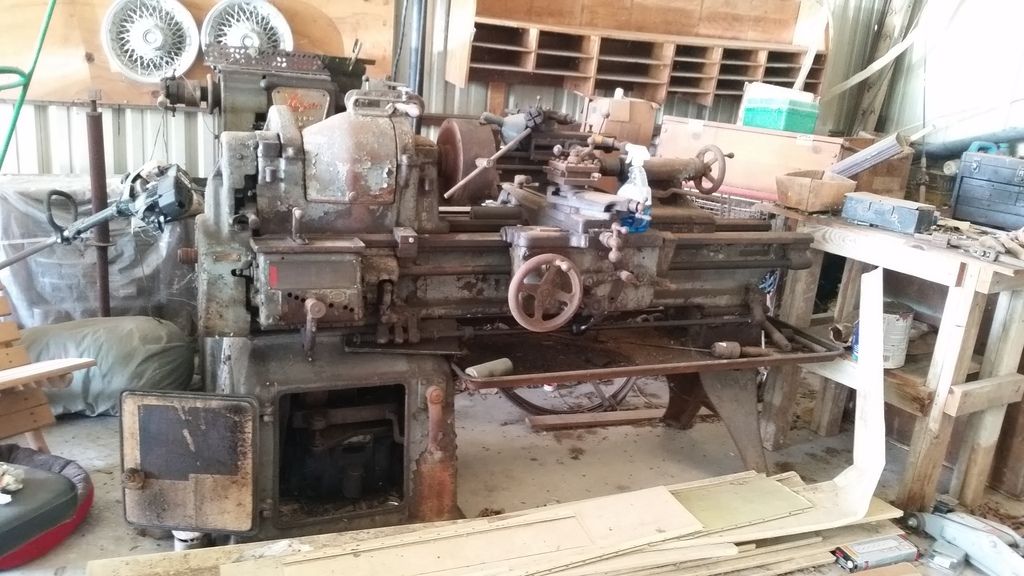 Tag says swing is 16, bed is 6, catalog number is 117 C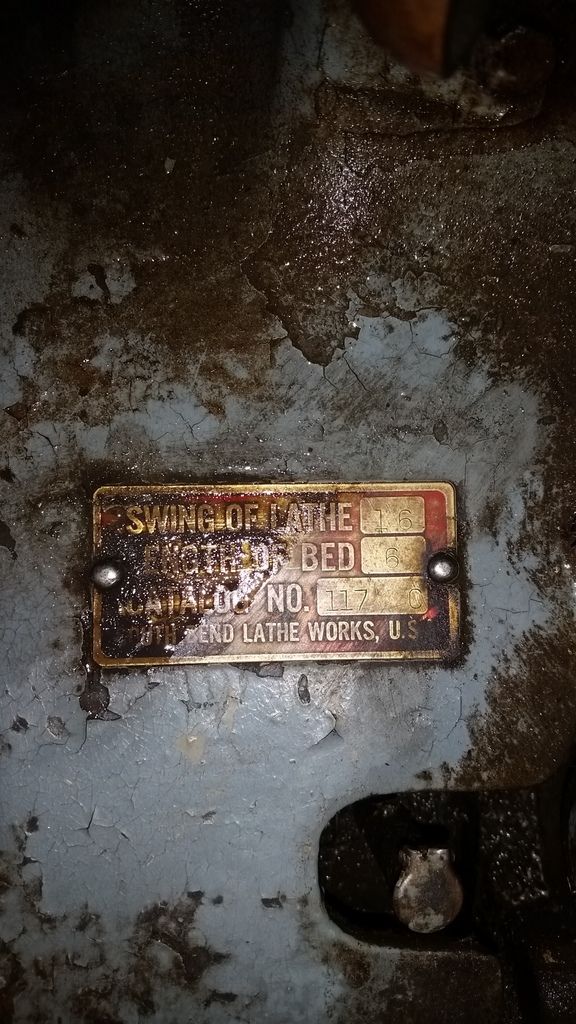 Is this a taper attachment?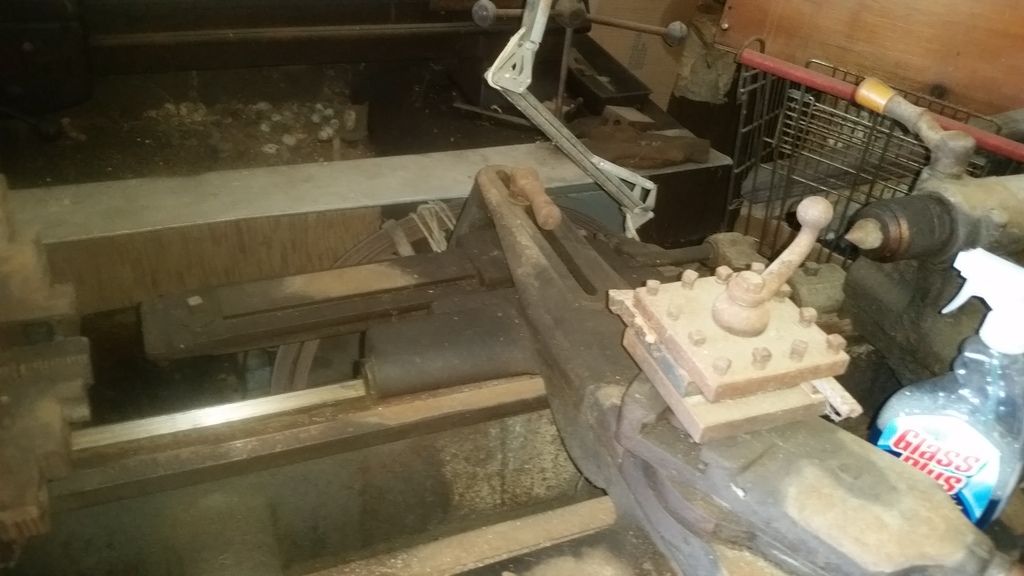 Gear box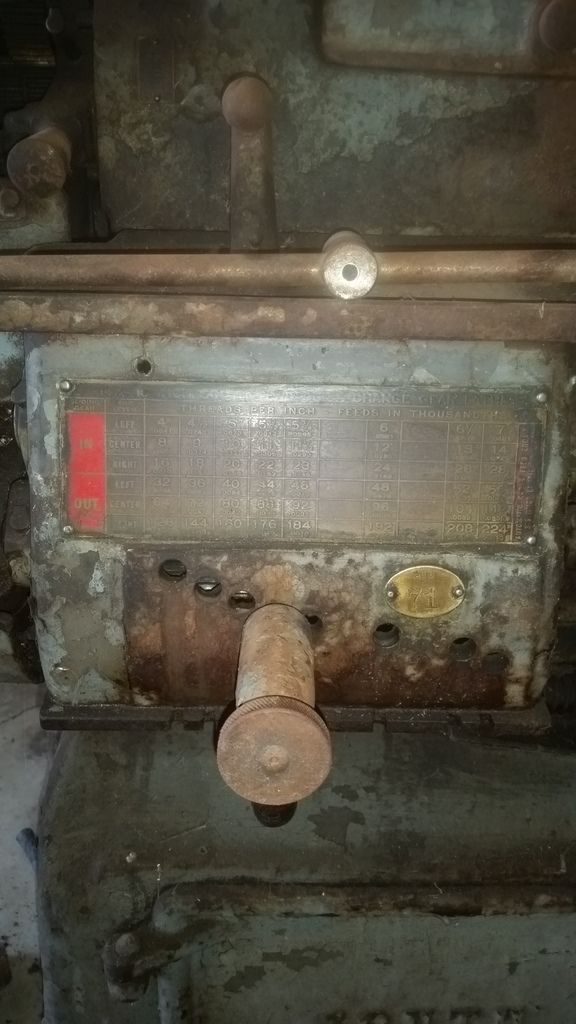 rear view
Three belt drive on motor in under cabinet, flat belt drive on spindle. Motor is 2hp 3 phase.
Any information would be helpful. I know the people this belong to. The husband passed away in 2009, this is still in his shop garage where it was in use. It is covered in thick oil/dust that makes movement slow and stiff. The phase converter is gone so I can't run it to check it out. Paint looks very rough with chipping and peeling, but I saw very little if any rust, What looks like rust in the photos is the oil/dust sludge.
any info would be great, and any idea of value as well. It has a 3 jaw, drill chuck and live center for tail stock, various cutting bits, knurling tool.
It also comes with another lathe. If i take one I have to take both this and the 12" Logan turret lathe behind it.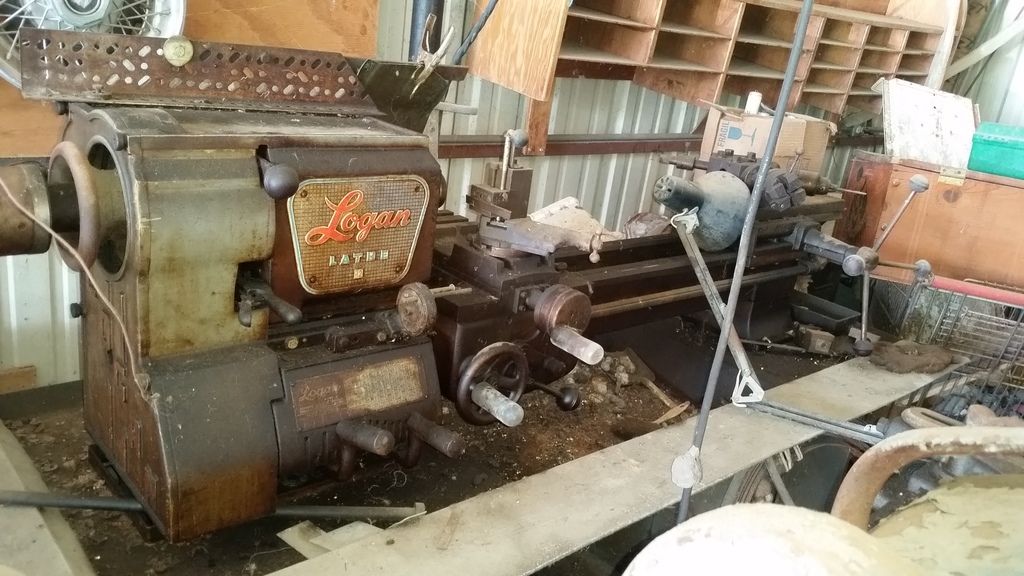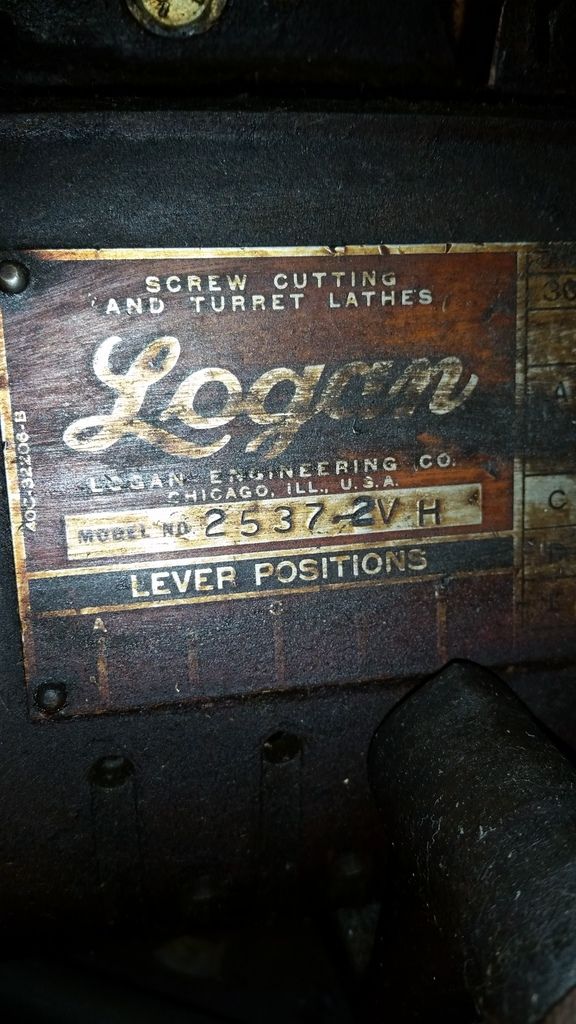 Comments certainly welcome.