Ok, not "Finished-finished"
. I still have to decide if I want to leave it brushed aluminum or paint it with something like Duracoat. I made it a little bigger than necessary because it's primarily intended for a 6.5" CMMG .22 AR and a tiny can would look a little funny IMO. Dimensions are 1.125" OD, 6" long, with 7 K baffles. The barrel threads and blast baffle are 303 stainless. Everything else is 6061 aluminum.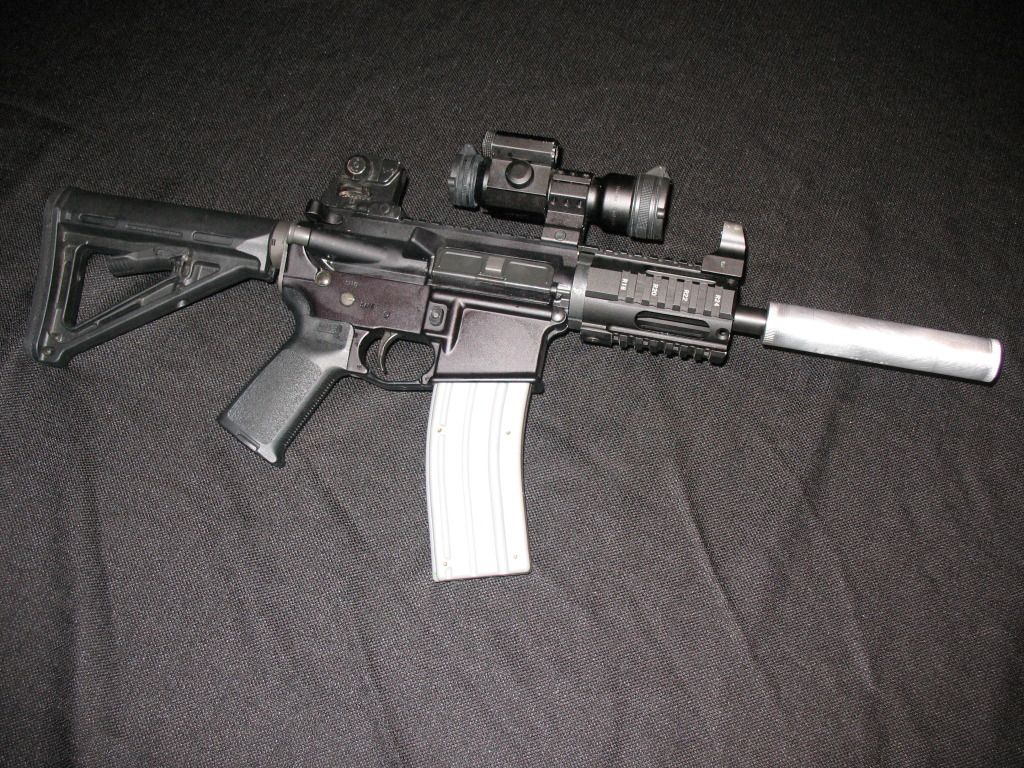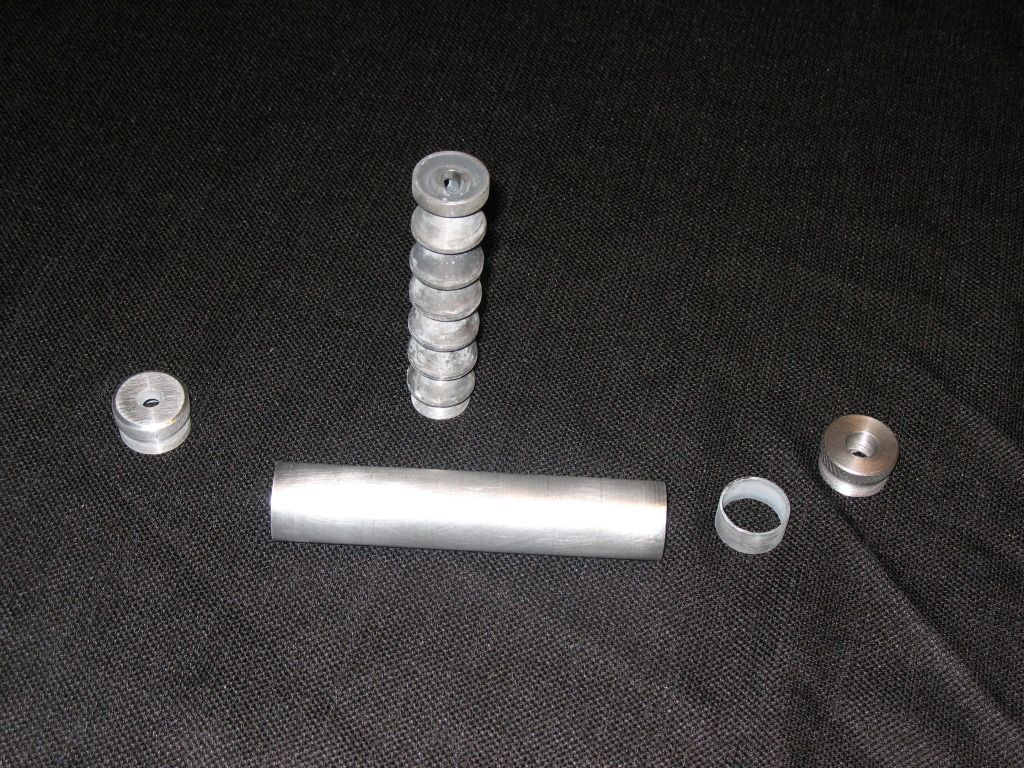 I know it's hard to capture sound reduction on video, but here's a sample. This is with supersonic ammo. Subs are much quieter. This particular gun is very noisy just because of the action cycling. The same can on a bolt gun is very quiet. I have also shot it on a friend's Sig Mosquito and it was quieter on that pistol than on my AR.
http://s1226.photobucket.com/albums/ee4 ... EO0014.mp4
I've learned a lot from this board so I wanted to thank everyone who has posted info and given input to beginners like myself. There are things I would probably do differently next time but overall I'm very happy with the results. Next up is a 300 BLK can!