It's been a year in the planning stage, but the paperwork, parts and time all came together this afternoon to create something absurd and beautiful.
With the stock collapsed it's 18.5" overall:
With an Octane 45 that came in last month: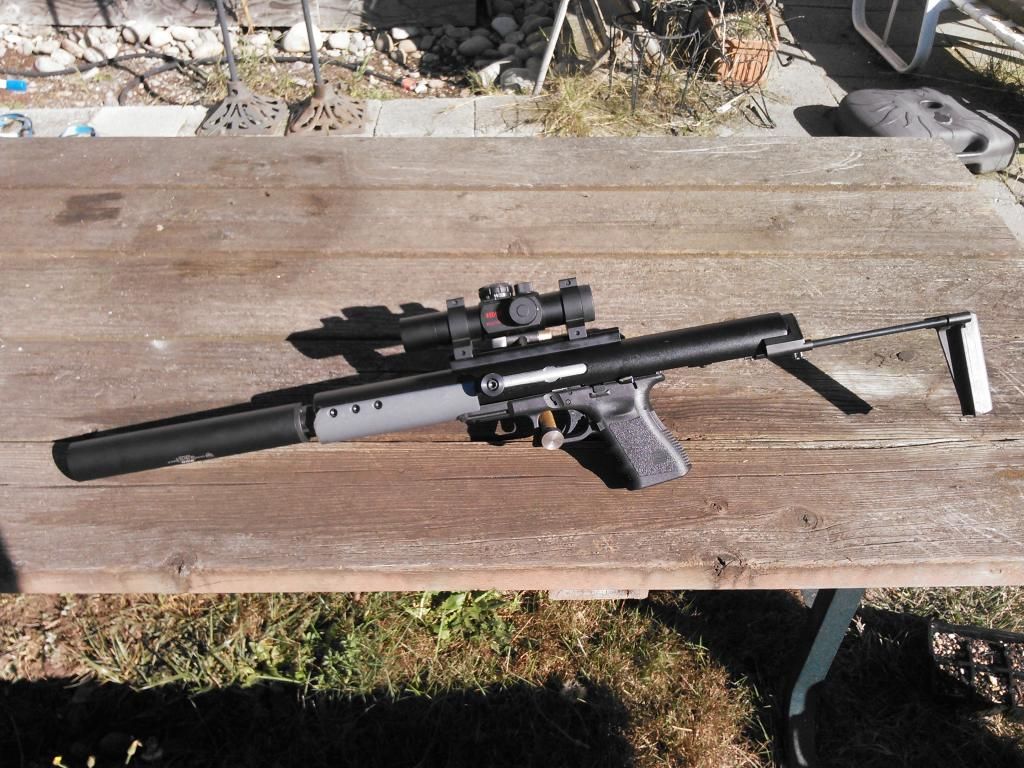 33 rounds of suppressed awesomeness: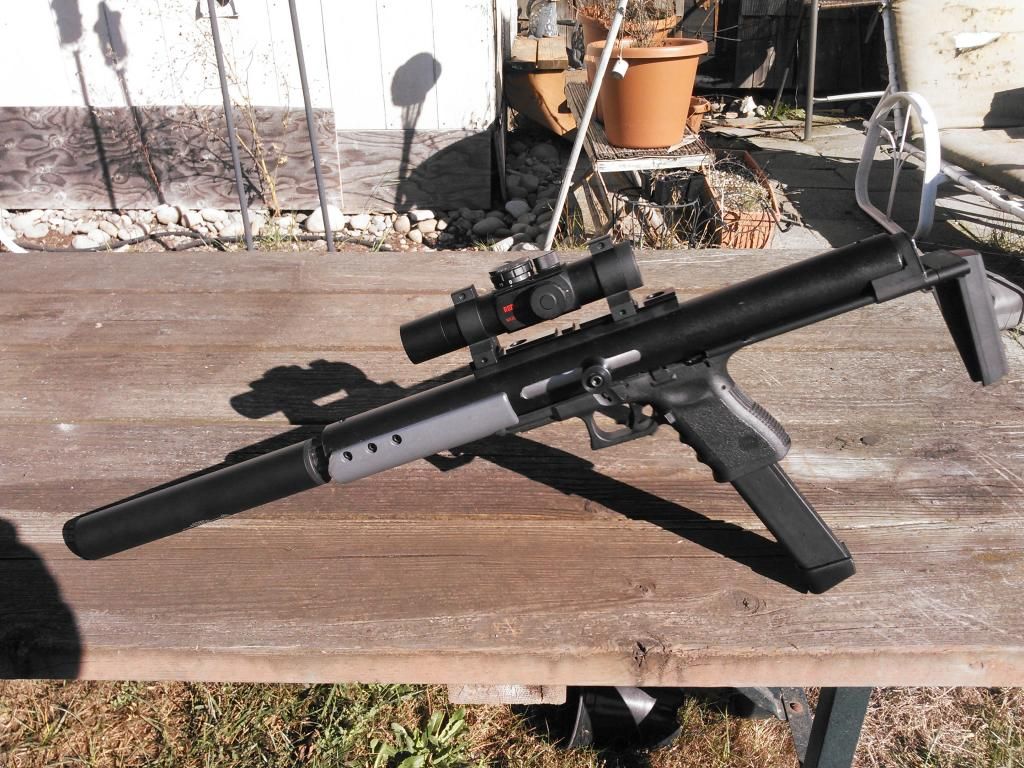 It started with a Gen 3 Glock 19 frame that I picked up off Gunbroker, I added a Cominolli manual safety and mated it to an older MechTech 9mm upper. Tom Denall took the barrel down to 9" and added threads for me, just today I cut down the upper receiver itself and the handguard. I went out in the backyard for a function test (which it passed), haven't taken it to the range yet.