So, I purchased an AAC TiRant 9 a few weeks ago from a local shop. The shop also opened a shooting range just outside town. I hadn't made the trip out there yet, but when I bought the suppressor, they said I could have CONJUGAL VISITS out at the range, not just looking at it in the shop! They only asked that I notify them ahead of time, so they could take it out there for me.
Well, today I had my first visit with my can on the steel range. I didn't have any 147gr sub sonics with me, but the experience even so (shooting a Centerfire pistol can for the first time) was amazing! The ring of the steel was the loudest sound, followed by the sonic crack, neither of which bothered the ears (of course!).
It was a lot of fun, except that I had a hard time hitting the plates, as my G17 doesn't have tall sights, so the suppressor covered up the whole target! Shooting the silhouettes was a lot more fun!
I'll eventually have to get some tall sights for it.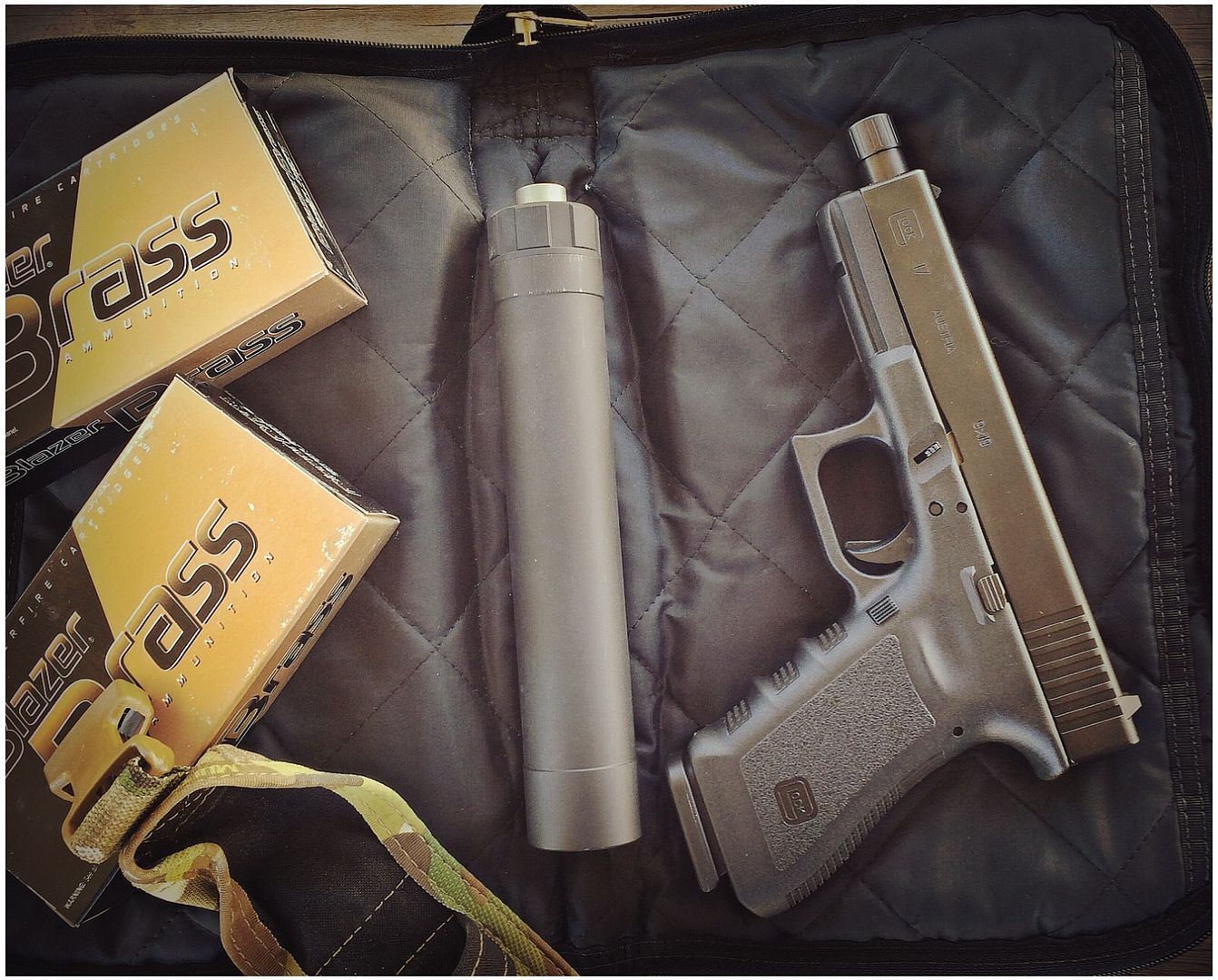 After my visit, I had to leave it with the staff at the range, to lock it back up until my paperwork is approved.
I have since bought 15 boxes of 147gr ammo, so my next conjugal visit should be even better!