The pending changes coming to NFA purchases through trusts have lit a fire under me to finally make the 7.62 suppressor purchase I've been putting off for a few years. I am buying through Silencerco's military discount program but I am torn between the Saker and Omega as I have been for about a year now. Both should be arriving at my dealer within about a month and I want to be ready to buy when they arrive.
My order of priorities is:
1) Durablity. I know nothing is guaranteed but I'd like to get the possibilities of issues as low as possible.
2) Suppression. Of course I'd like it to be as quiet but not at the cost of significantly reduced durability.
3) Versatility. This this will likely be my only centerfire rifle can I'd like it to be very versatile.
4) Weight. I'm not overly concerned about this unless my SIG 516 or Ruger GSR might be more sensitive to extra weight due to their designs. I'm hoping if that's the case someone can educate me about it. I will use QD mounts and from what I've read the difference between the Omega and Saker isn't as great if both use QD. I hung weight on the muzzle of each rifle about equal to the weight of each suppressor (based on factory specs). Based on that the Saker's extra weight would be noticeable but not back-breaking.
5) Mount. I've seen almost as much debate about this as I have the suppressors but by most accounts both seem to be good. I'm not currently invested in either.
6) Cost. This one is low. The difference between the two is $185 and it's not significant enough to sway me if the higher priorities point to a particular choice.
Current hosts:
Ruger Gunsite stainless 18-1/2" barrel
SIG 516 16" barrel
For now these would mostly be range toys but I will likely hunt with at least the Ruger down the road.
Here are some excerpts from Silencer Shop's description of the Omega that give me pause regarding long-term durability:
a paper-thin layer of titanium
relied on gluing the core into the tube
keeping the Omega as light as possible for low-to-medium volume shooters - instead of focusing on a durable/easily warrantied outer tubes
I'm not saying the Omega is bad and would have no experience to back up such a statement, but that description concerns me. This will likely be my only 7.62 unit and I know Silencerco has good customer service but even doing a warranty replacement will be a pain under my trust if the new rule goes into effect and the "paper-thin" serialized part was not salvageable.
Based on this, my gut is telling me Saker. I figure the Saker is more stout and it's been out longer so there might be less chance of issues. Is my logic flawed?
I found this video last night of a 7.62 suppressor comparison, including the Saker and Omega.
I have to admit, the Omega sounded pretty darn good. It wasn't shockingly better than the Saker but it did suppress better.
Click here
for the entire video or see links below to jump to specific spots:
I'm just looking for opinions to reinforce or blast holes in my gut decision even though most of what I've read has been about a 50/50 split between these two. First-hand experience with both would be a plus. I posted this on SIG Forum and the vote currently sits at 7 for Saker, 19 for Omega. For some reason that hasn't really swayed me so I was curious what results I'd see here or if any other tidbit of information might arise to push me one way or the other. The video above did make me consider the Omega a little more though.
By the way, I already bought an Octane 45 HD on a whim while I was in the shop talking to them about these. They had it in stock at the military price and I just went with it. I hadn't really planned on getting a centerfire pistol can but I figured what the hell. That one seemed to be versatile. Now I need a host for it and I'm thinking a P220 along with threaded barrels for my P226 and Glock 19. I currently own a Spectre II and SS Sparrow as well.
A few photos of the rifle hosts: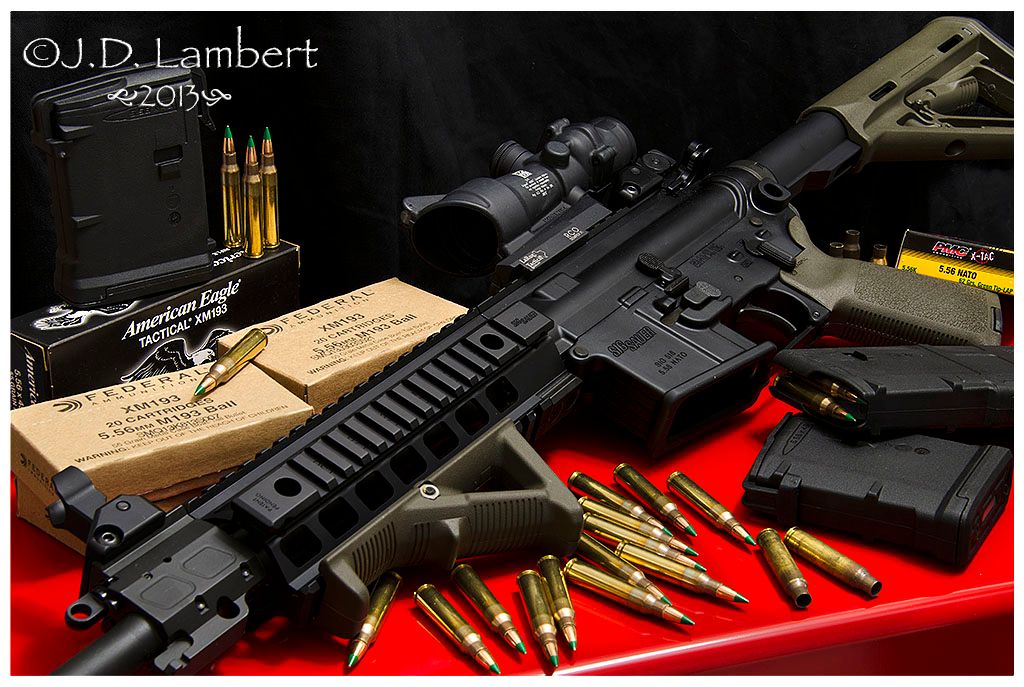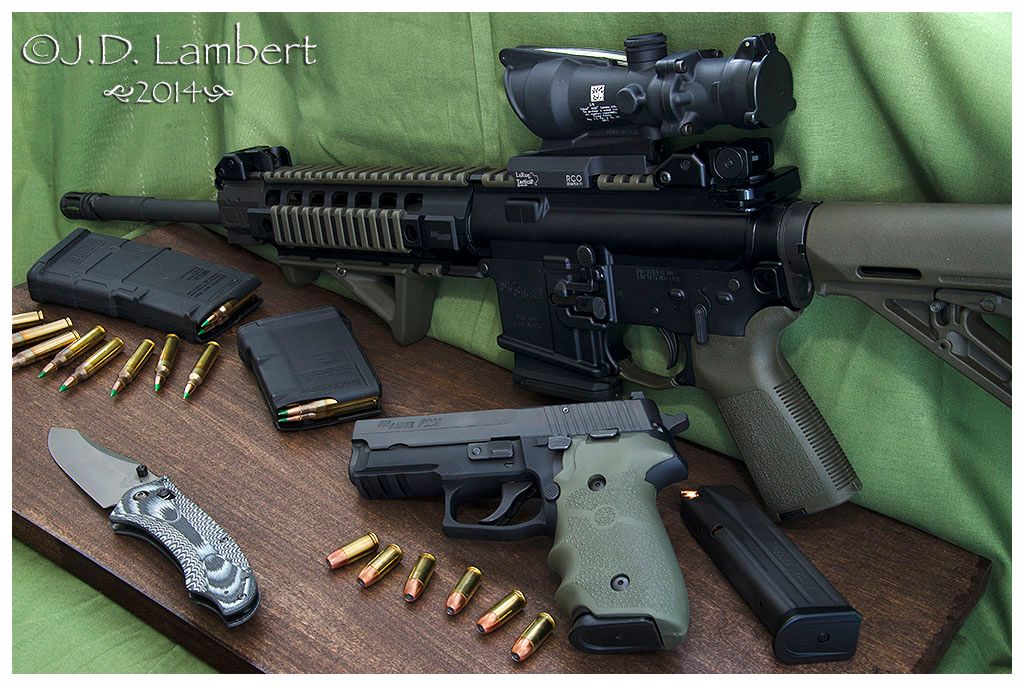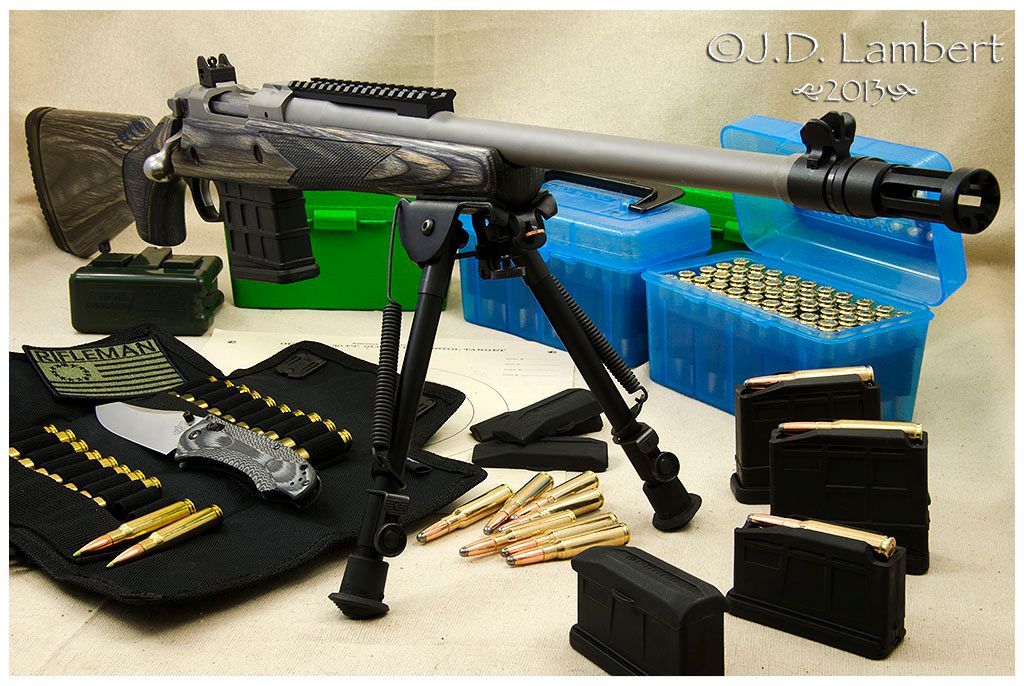 And a few of my current stuff just for good measure: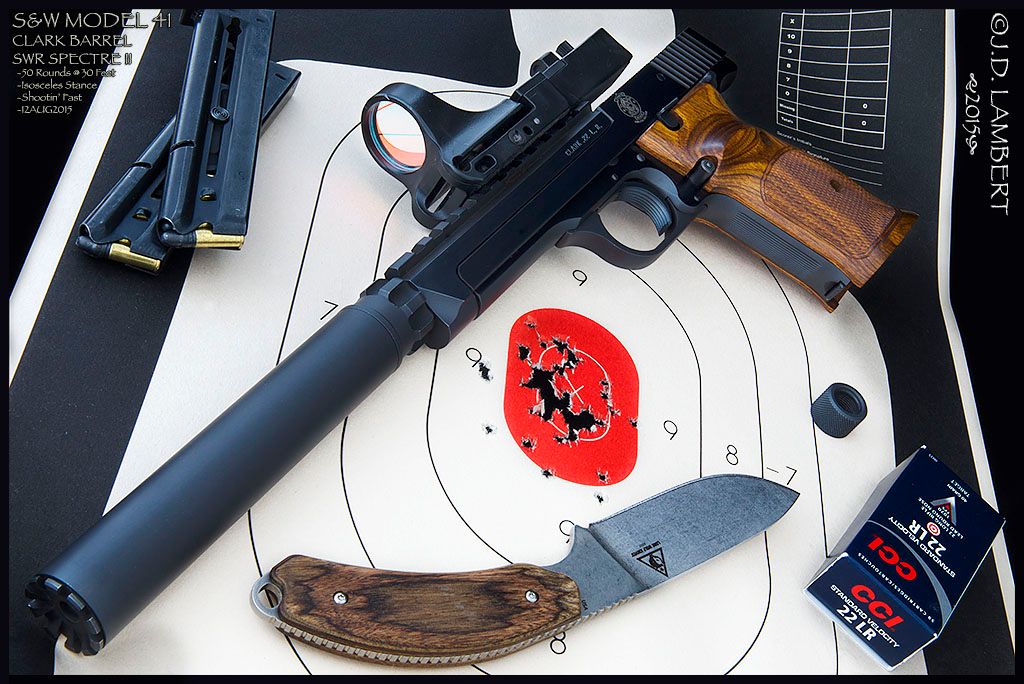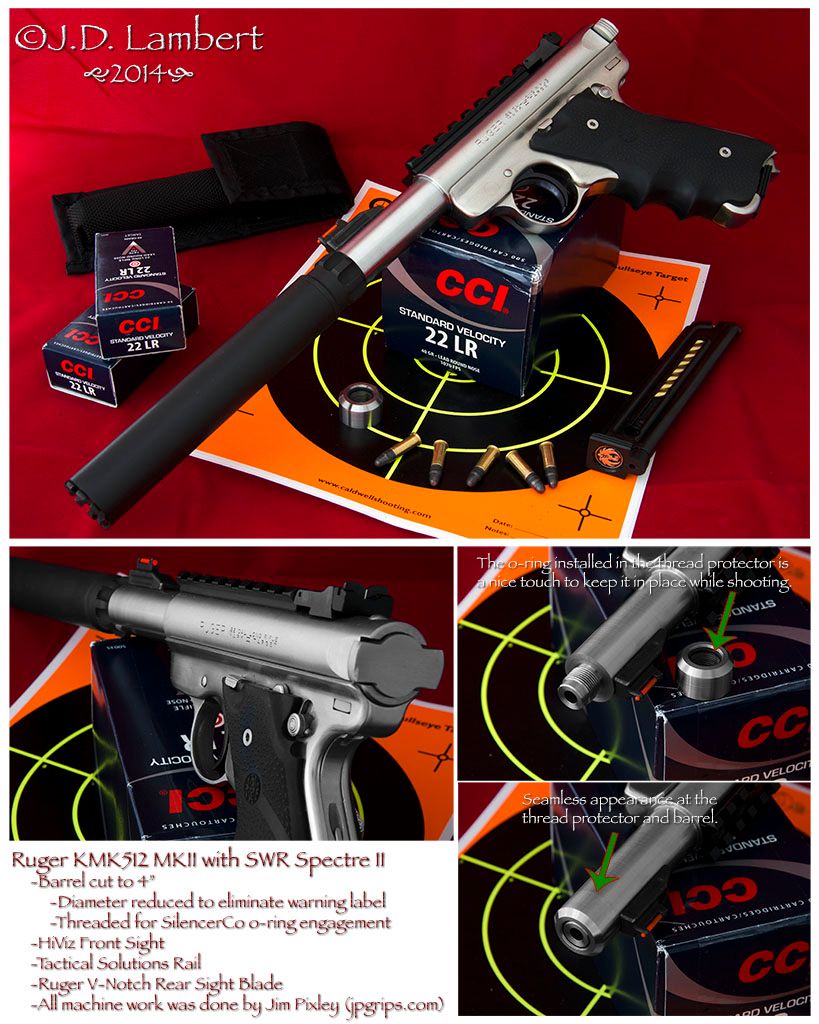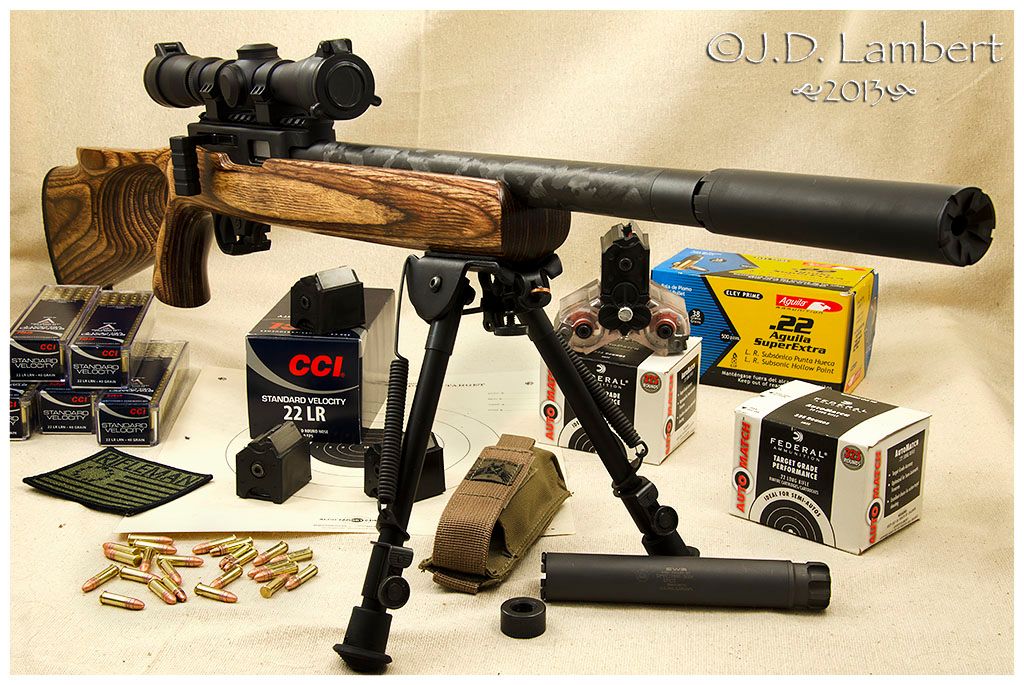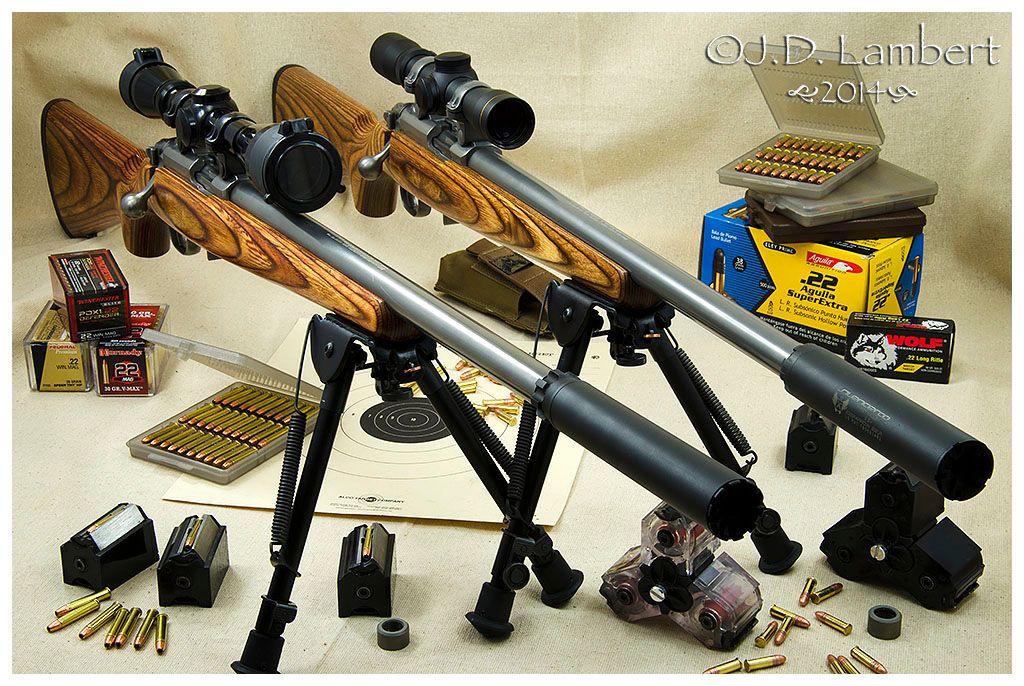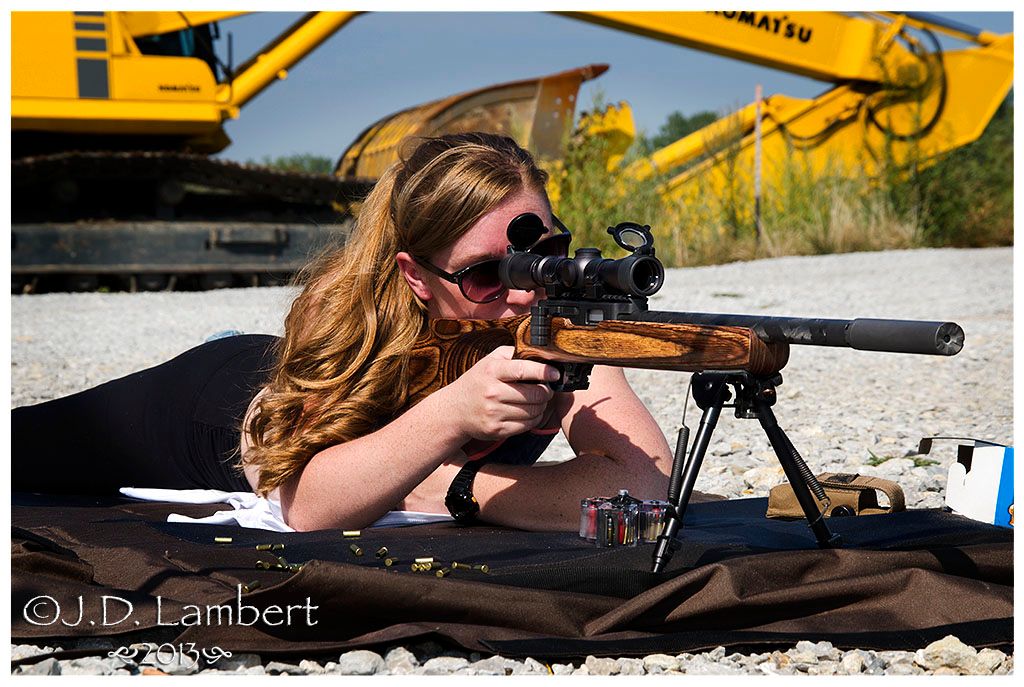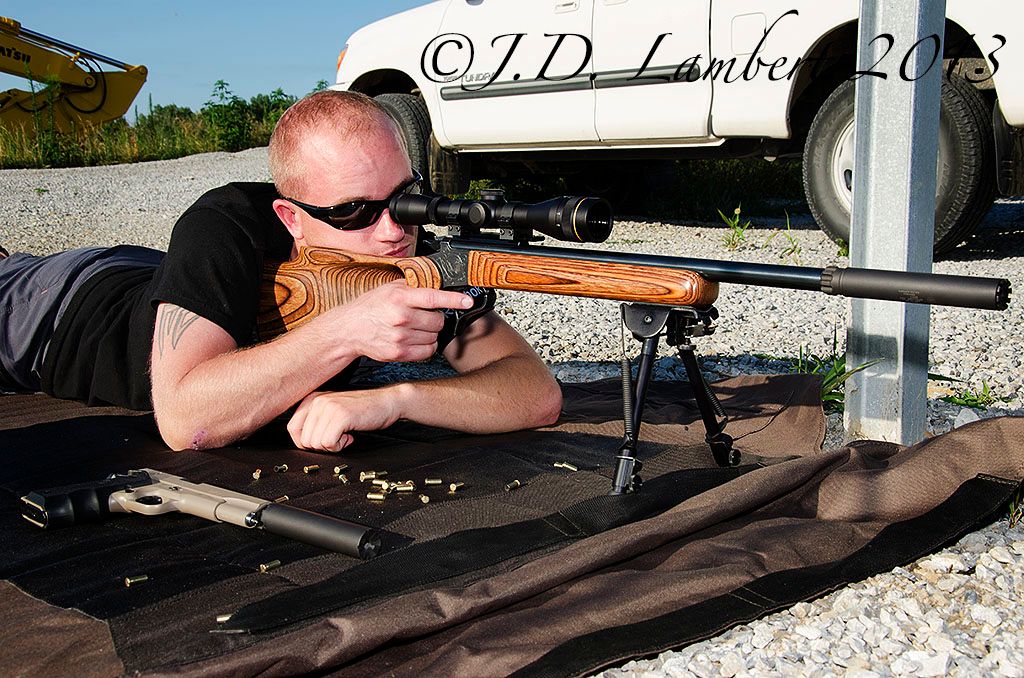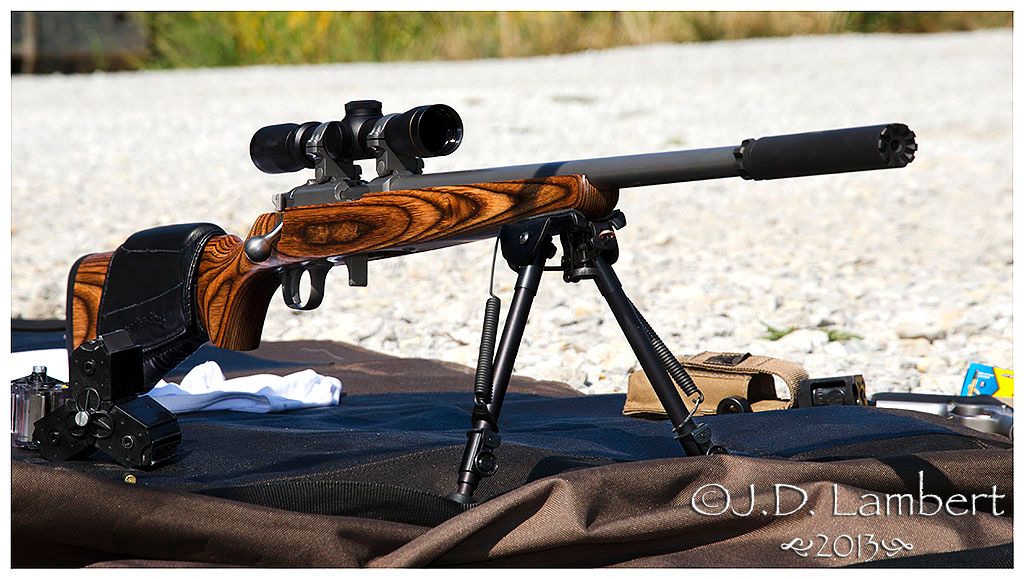 I recently had my TC Contender .22LR pistol threaded as well but no photos yet. Awesome suppressor host.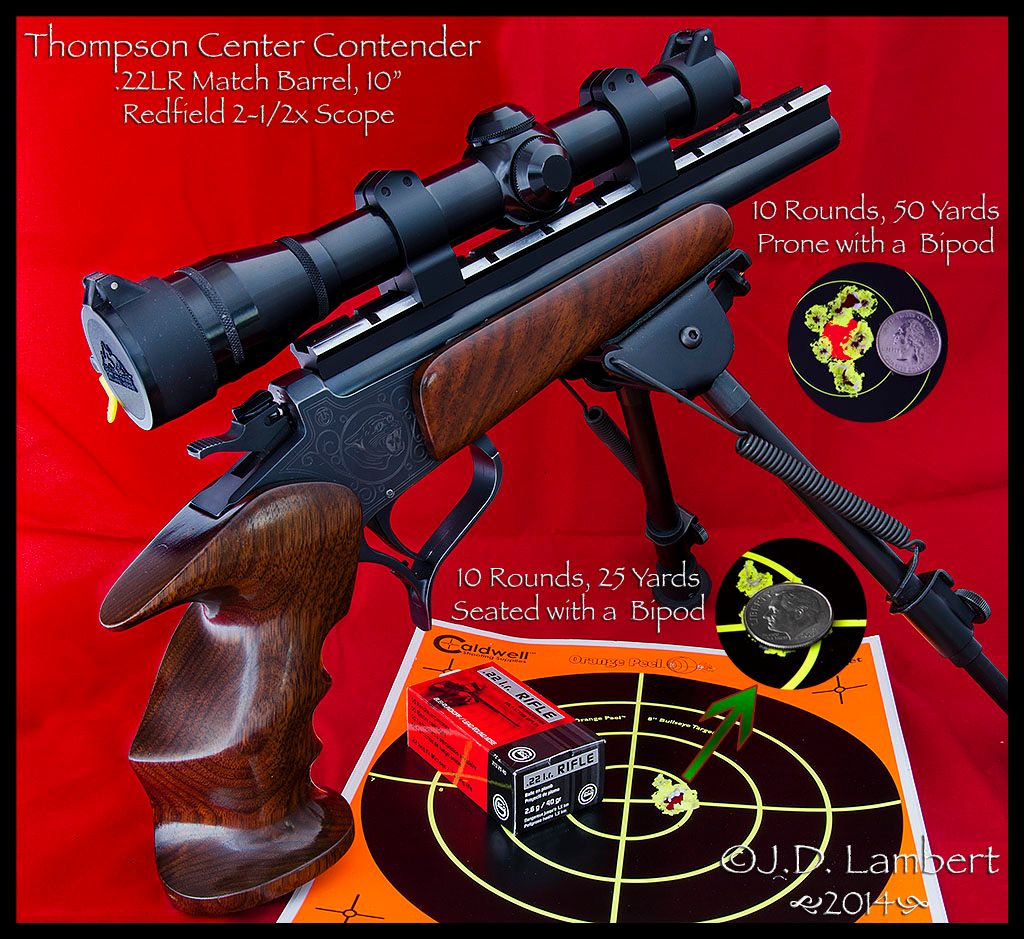 My 10/22 with PWS barrel: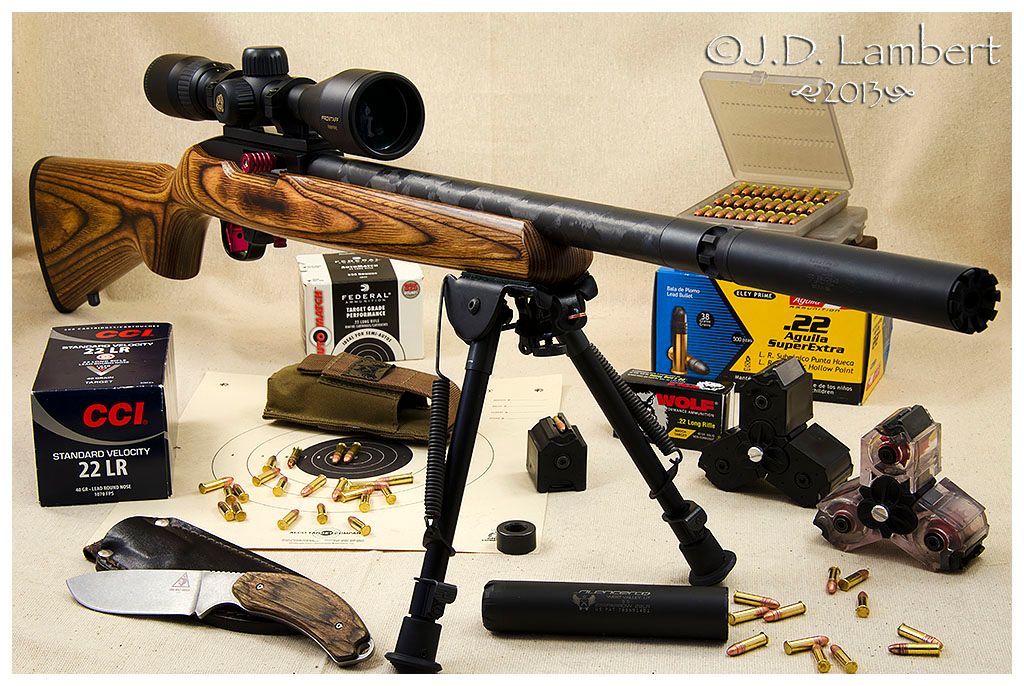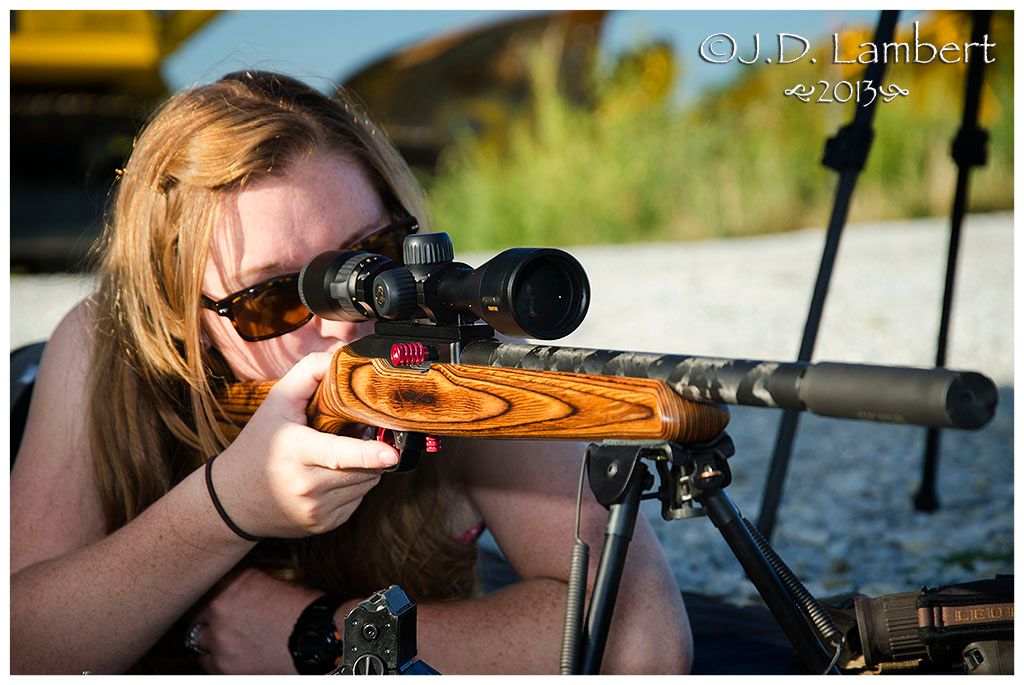 Browning Buck Mark Rifle: