I built an LR308 about a month ago and have been working on sorting out all the reliability bugs, mainly shooting Hertenberger Surplus. In the past few weeks I've also been getting into reloading, so this evening I was setting up some load development to figure out what the gun likes.
I noticed initially when shooting the surplus ammo, the gun wasn't grouping particularly well, but I chalked it up to it being surplus ammo and didn't think anything of it.
When I was shooting my reloads today, I figured for the hell of it I would test a string with and another without the suppressor I made. Much to my surprise, the gun still doesn't shoot that well un-suppressed, but does seem to shoot pretty well suppressed, especially with 42.5gr of powder.
I'm really scratching my head as to first why the gun is so in-accurate, and second, how my Form 1 can managed to increase accuracy......
Reloads
Lake city brass (full length re-sized)
CCI 200 Primers
IMR 4064 Powder (41-43grs in 0.5gr steps)
175gr SMKs
2.80 COAL
The gun
CMMG 1:10 twist barrel
My own bolt
Form 1 can (that apparently contains unicorn dust)
Un-suppressed shooting my reloads
Suppressed shooting my reloads
Suppressed shooting a 175gr SMK over 44gr of 4064
Un-suppressed shooting 168gr SMKs
Un-suppressed shooting 175gr SMKs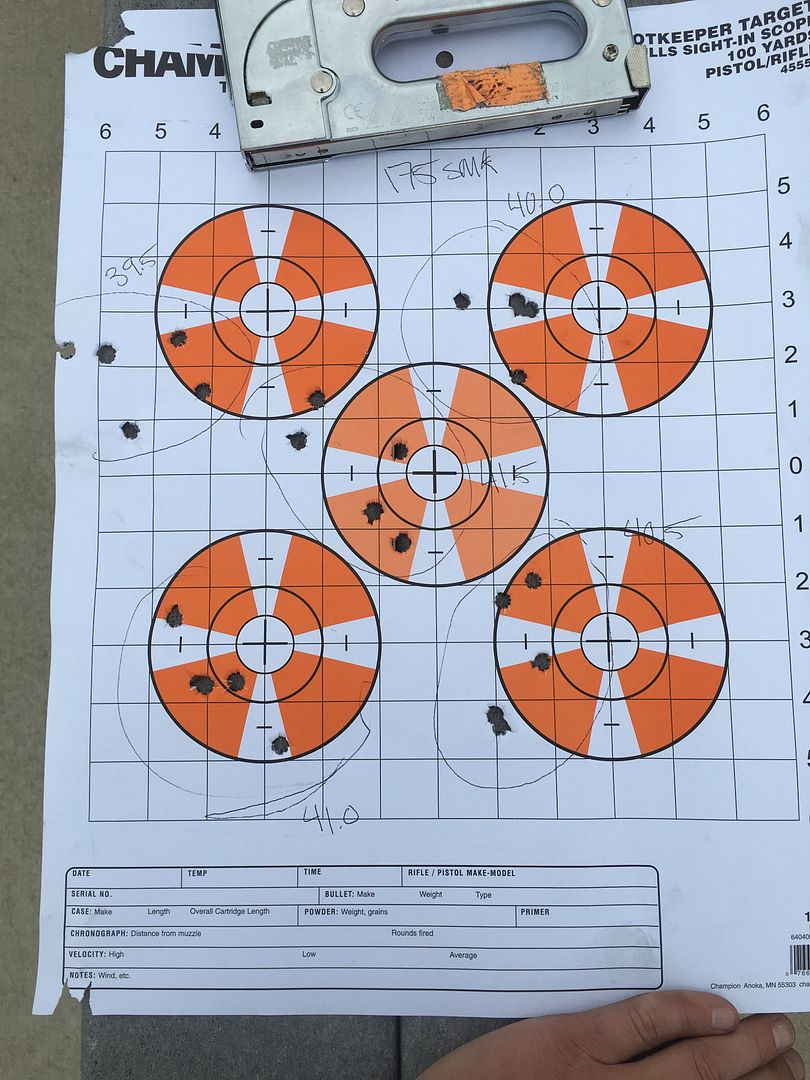 Un-suppressed shooting 168gr FGMM