There has been some talk about using a 50-50 mixture of hydrogen peroxide and vinegar to clean suppressors. So I did a little bit of very unscientific testing. This is very crude. To do it right I would have needed a Mettler scale and drying oven but you can get the jest of the concept with the following. I put a piece of ordinary aluminum foil in the jar with 2oz. of vinegar and 2oz. of hydrogen peroxide from the local CVS. After 5 days I noticed just the slightest bit of cloudyness in the solution.
There was no agressive reaction going on. The aluminum looked shiny and unaffected. When I removed the aluminum, rinsed it off and flatened it this is what I found.
As you can see from the numerous holes there was some corrosion. I then took an old 3/8 oz sinker from my tackle box. The sinker is probably 50 years old and has many layers of Lake Erie corrosion on it. Here is what happened.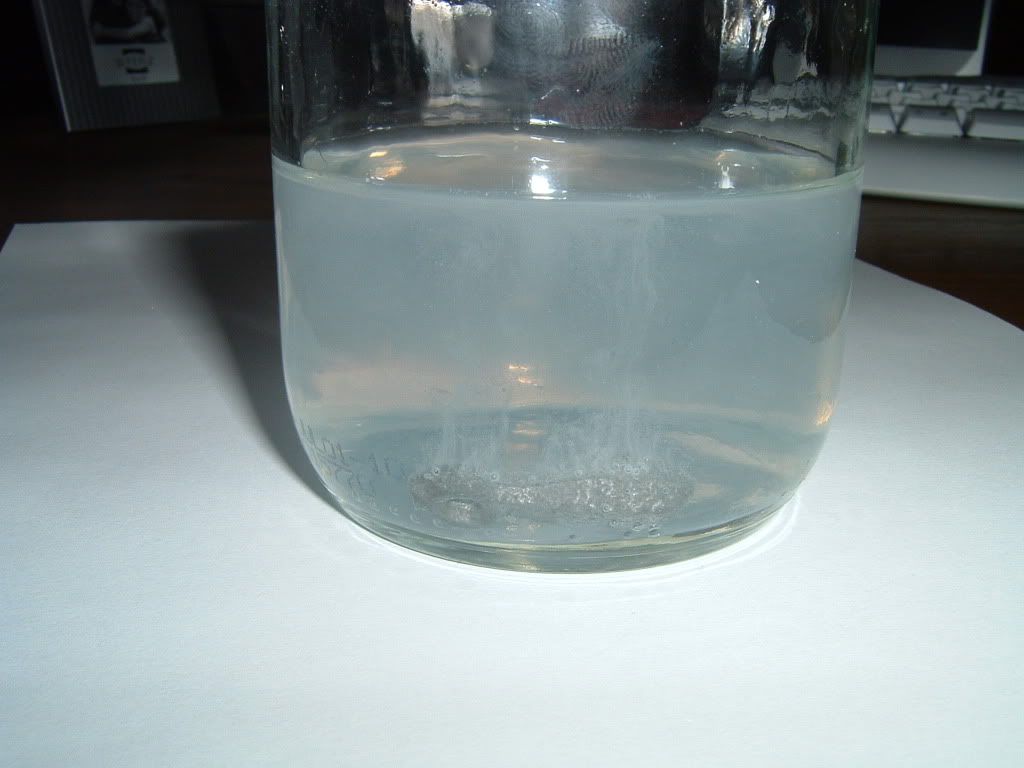 The reaction was immediate. Bubbles started forming on the sinker at once. Then a vigorous reaction began. I stopped it in an hour. There was a very heavy layer of lead acetate on the sinker. Very messy. Wear gloves. I didn't. Washed my hands for a half hour afterwards. The sinker was highly etched.
Conclusion: This mixture works great on lead. But avoid long exposures to aluminum. Aluminum reacts with acids. Dilute acetic acid(vinegar)is not a strong acid but it is still an acid. I didn't try it on stainless steel or even Titanium. Stainless steel shoud be ok. But acids do speed up the corrosion of steel. Stainless steel is not corrosion proof it just stains less.