We're very proud to announce the release of our newest suppressor, the QMF .45. If you've noticed that we've been a little quiet on the forums lately, this is why.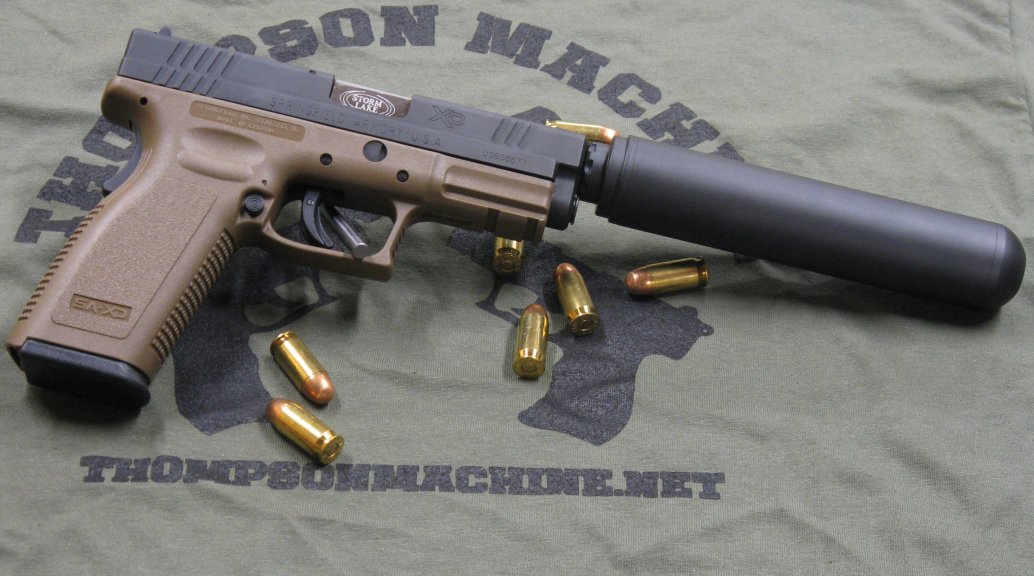 Specs:
Length: 6.8"
Diameter: 1.375"
Weight: 5.4oz
Material: 6061 T6
Finish: Type III Hardcoat Anodized/Matte Black Powdercoated
for optimum durability
Design: Mono-Baffle w/ Take-down tool
included
Introductory Price: $499.00
Video of the QMF being fired next to the excellent SWR HEMS II.
http://www.youtube.com/watch?v=4TFkQodZFTQ
The QMF is one of the lightest, smallest full-size .45 acp cans on the market and offers excellent suppression levels dry and shocking levels when fired wet. On top of that, it is affordable, and is able to be fully and easily disassembled for cleaning.
The QMF uses a boosterless design for reduced blowback and perceived sound at the shooter's ear, and cycles flawlessly and with authority on all full and mid-size .45 pistols that we have tested it on, including 1911s, XDs, and Glocks.
As always guys, if you have any questions about the QMF, ask away!! To place orders, email me at
[email protected]
.
Here are some more pics