So I killed an armadillo a couple of weeks ago (ya don't say, it was number 45 lol) and I shot the can wet for max suppression as it was still around 1030pm and not after 1am when everyone is dead asleep. Well after I plugged him with 5 rounds of 147grn ranger SXT I put the suppressed glock in my night stand. Well fast foward about a month and for some reason today I was bored and felt like cleaning the setup. (I've been on a Ducati kick as of late and have been neglecting my primary hobby)
This is what I found...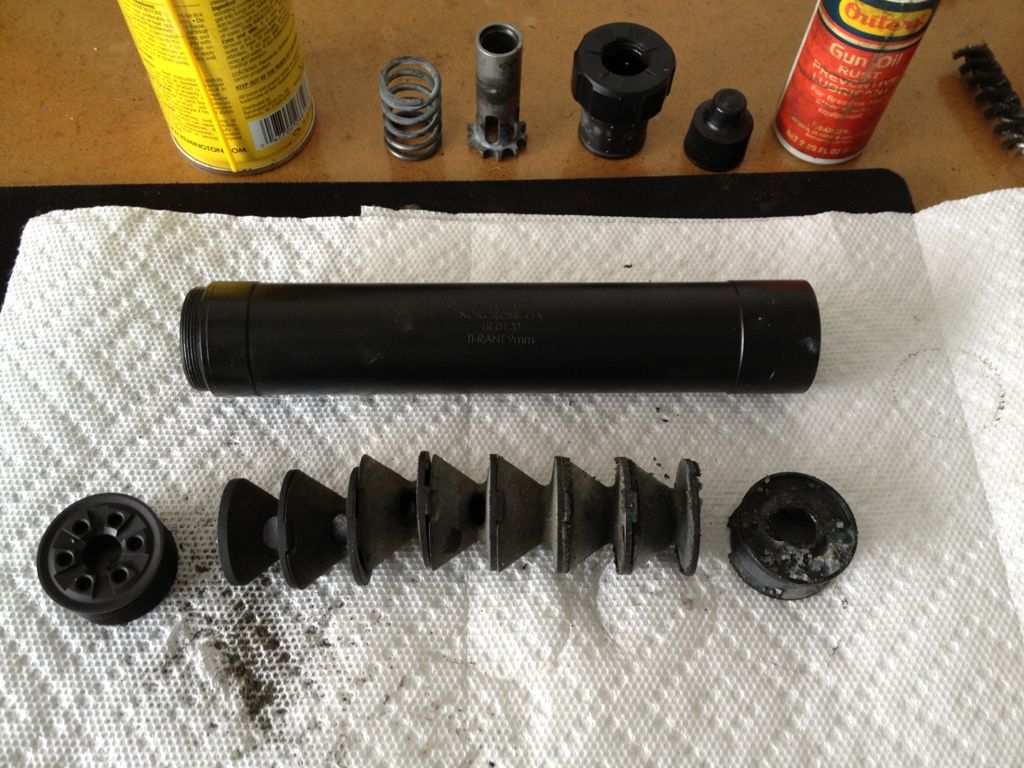 It was a nasty thick paste and a buildup of a white crystal goop on the first 3 baffles.
BUT, after a good scrub with a brush and some winchester teflon spray gun oil
Good as new...and this time I alternated the baffles to see if its any quieter (haven't shot it yet)
Morale of the story, clean your cans immediately after shooting wet. I was lucky to not have any corrosion eat the metals.