I decided on a whim the other day I'm going to give this whole NFA Form 1 thing a whirl.
The plan is to build a integrally suppressed upper for a Ruger 22/45. I've kind of lusted over the Gemtech Oasis over the years and decided the other day that I wanted to build something better. So this thread is going to document my journey from purchasing the host gun, which happened all of an hour ago, through all the research, and finally to the manufacturing and subsequent testing of the finished product.
A little back ground on myself. I've loved firearms from a very young age and for some reason or another my parents were strangely okay with my older brothers and me buying guns. Fast forward a few years and I met two major influences on my mechanical aptitude, which over the years had matured after tearing apart nearly anything I could get my hands one, much to my mother and father's chagrin, two brothers that were leaders in my Scout troop were both engineers with a love for old Ford trucks. Between the two of them they probably had close to a dozen late-70s Ford pickups that they loved to tinker with and work on. They took me under their wing for a few years and I learned quite a lot.
Fast forward a few more years and I was getting an Engineering degree myself and met the next mentor that really put the gas to the fire when it came to my interest in designing and building. After pestering him with dozen's of questions of how to make this, that, or the other thing for two years, he offered me a job in a machine shop on campus teaching other engineering students metal working and generally how to make their class project not suck ass (you'd be surprised how many engineering students have ZERO mechanical skills and think hot glue is a perfectly acceptable means to fasten a plastic gear to a metal shafts).
So now here I am, professional engineer by day, machininst/tinkerer/designer/gunsmith by night. On to the project......
So a mere two hours ago I picked up this Ruger 22/45. It's a pretty basic, plane jane .22 pistol. Quite honestly, out of the box, it doesn't have much going for it other than the price, which is one of the two reasons I picked it. The second reason being the monolithic upper.
Pros to the 22/45 as a host for my integral suppressed upper project:
-Cheap
-Simple monolithic design to the upper
-barrel is removable from receiver
Cons:
-trigger sucks
-horribly front heavy
-magazine disconnect
-mag ejection isn't spring assisted like a buckmark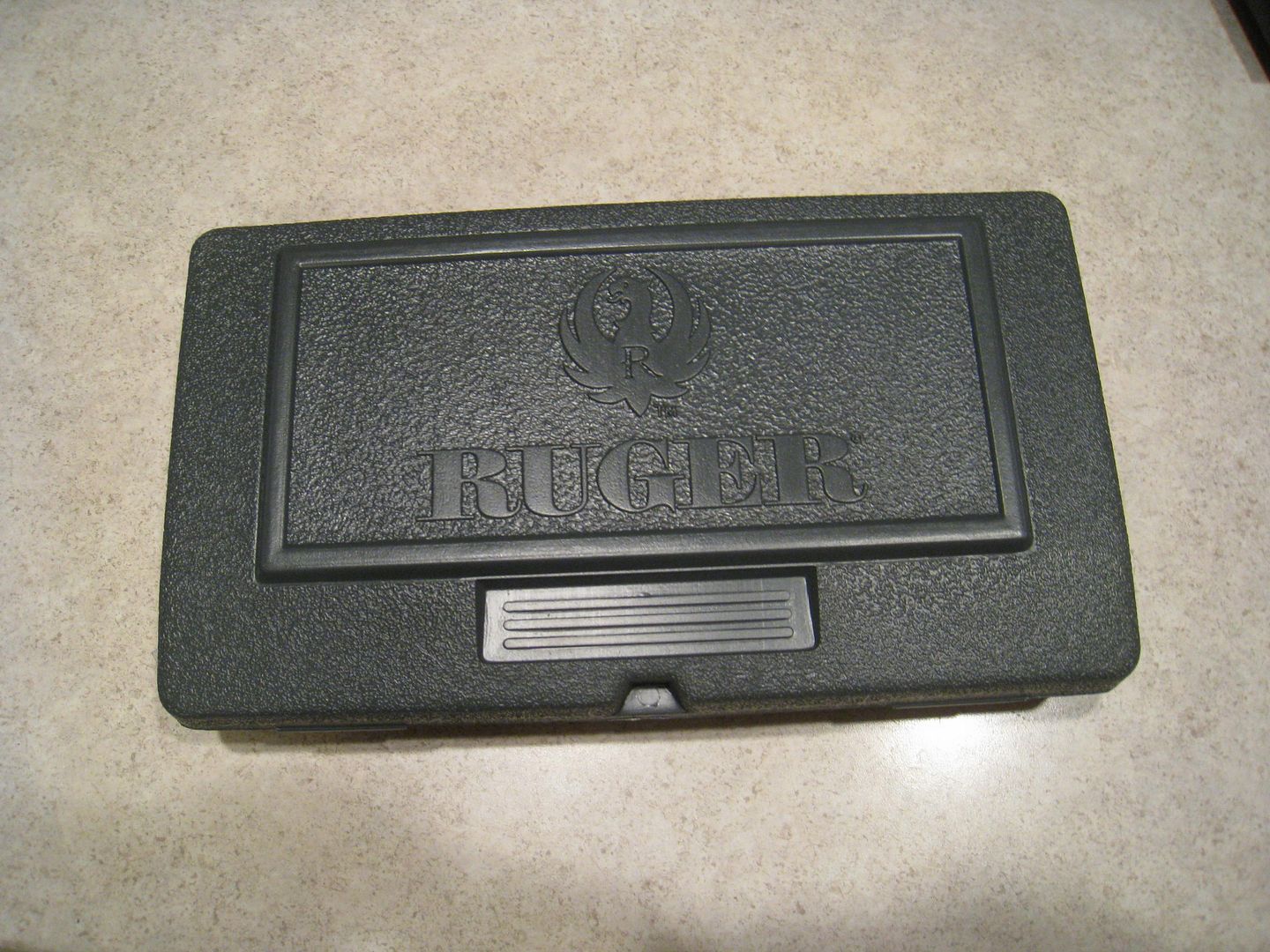 When compared to my Buckmark 5.5 Target that I've had for about 16 years (wow I feel old, I bought it when I was in 3rd or 4th grade), the Ruger is real big POS, but the plan is to correct all my issues with the gun over the course of this project.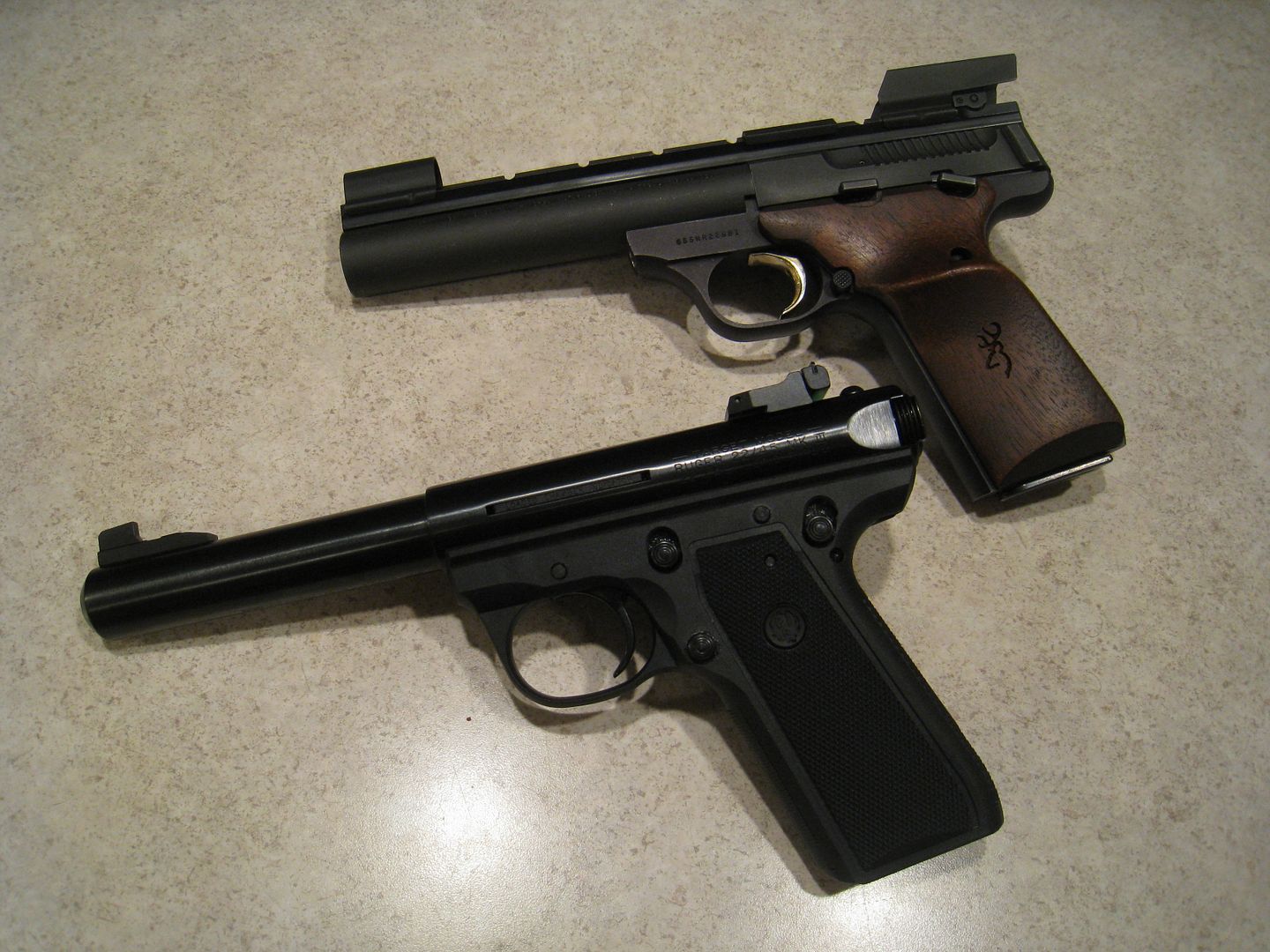 In closing, I'll fully admit that I know nothing about suppressor design or even how I'm going to make this come to fruition, but that's half of the fun with a project like this.