I just joined the sight but I've been reading posts here for the past year and a half when I started doing form 1 suppressors. I've recently finished my 10th form one can for a 12ga.
2" diameter x 11" long. I used tapered cone baffles to act as chokes so anything with a wad is good to go. The mount is 304ss with saiga threads and the rest is aluminum (still the in raw state at time of pictures). I just use a small grizzly hobby lathe.
I have 100 rounds of various bird shot through it so far. I've just use a externally threaded choke to stick in on different shotguns
I'll take pics of the finished baffles later but here's the original drawing to give an idea of what's going on inside. Basically a revers k baffle as the expansion chamber, there are slots in the walls to let gas expand but the shallow cone forces the wad to close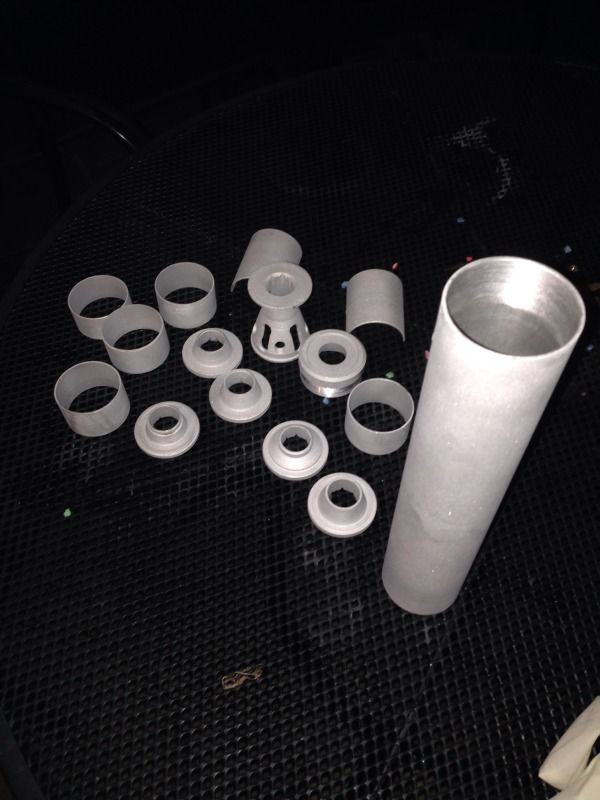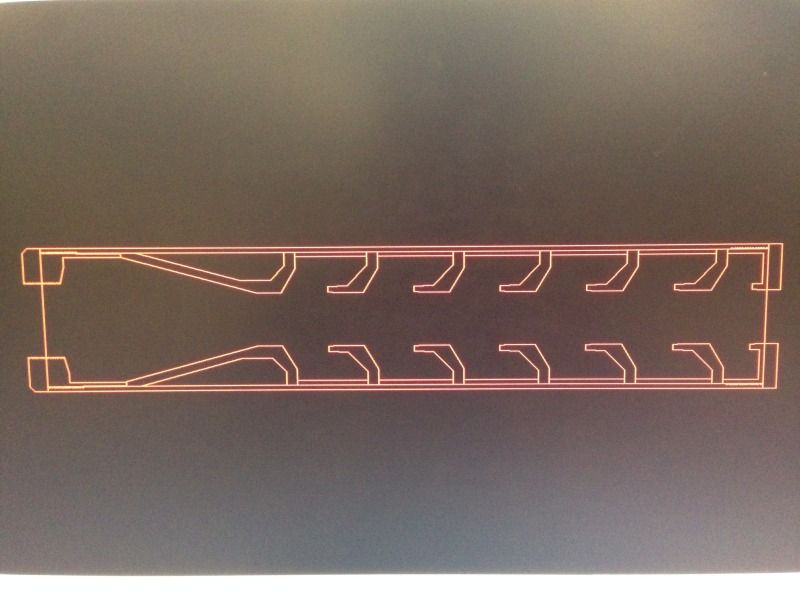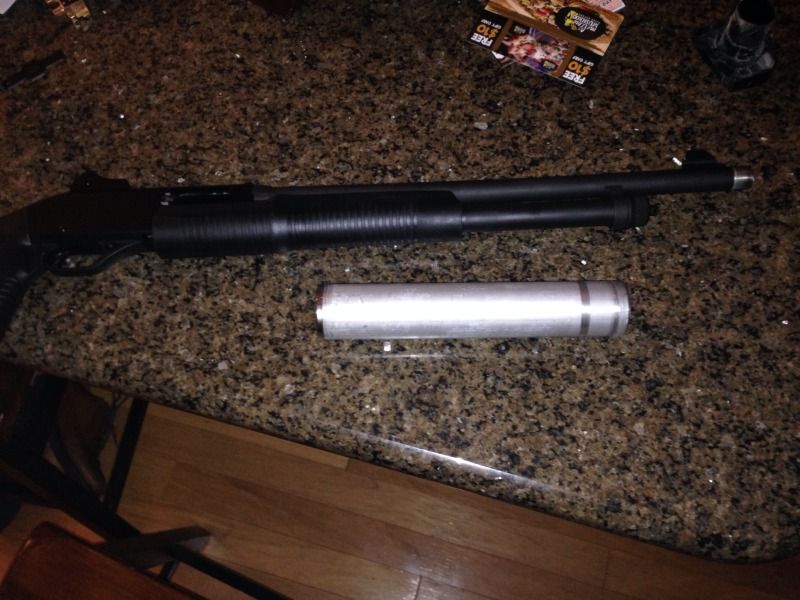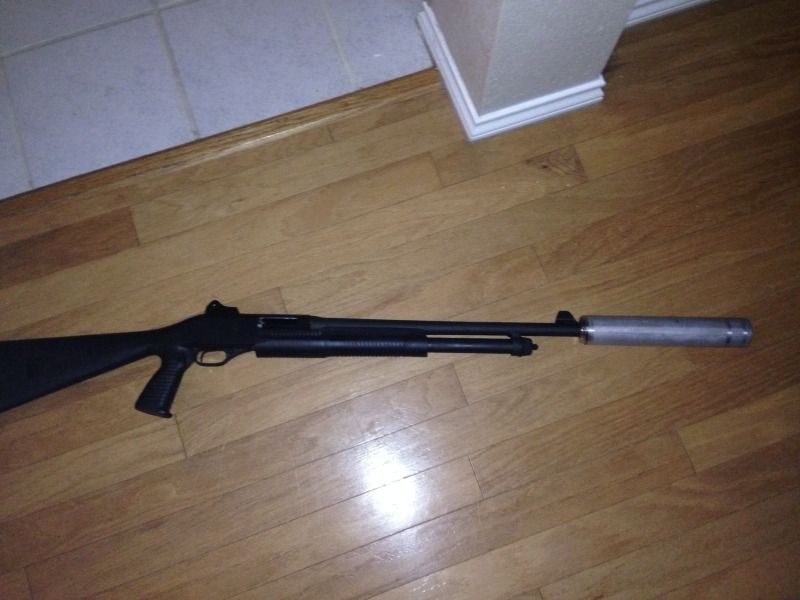 You tube
http://youtu.be/cXq9_9J7LiM
I figured this was the proper way to introduce myself to the forum.
Other projects so far have been:
458 Socom integral bolt action
510 Beowulf integral bolt actions (50 bmg billets)
A few 22 suppressors
Integral bolt action 223
Integral 20 gauge
Integral 410
Compact 223 with muzzle brake attachment