A good place to start to learn about TDS:
https://www.recoilweb.com/issue-43-150627.html
3D printing with SLM (selective laser melting) of 25 micron particles of Iconel 718 and design theory generated (at taxpayer expense) by Oak Ridge National Laboratory. That's some amazing technology in play, the sort I never even imagined existed.
The part of the above article that really brought it all home was the X-ray of the two suppressors.
There is another decent article on TDS in "Small Arms Review":
http://www.smallarmsreview.com/display. ... icles=4113
The TDS website is not up to date with info on their second generation suppressors. Pay no attention to their specs:
https://thermaldefenseinc.com
Two of the five businesses listed as dealers aren't. Making suppressors for current .gov orders is apparently taking time away from keeping the website all pretty.
An example of their (excellent) warranty: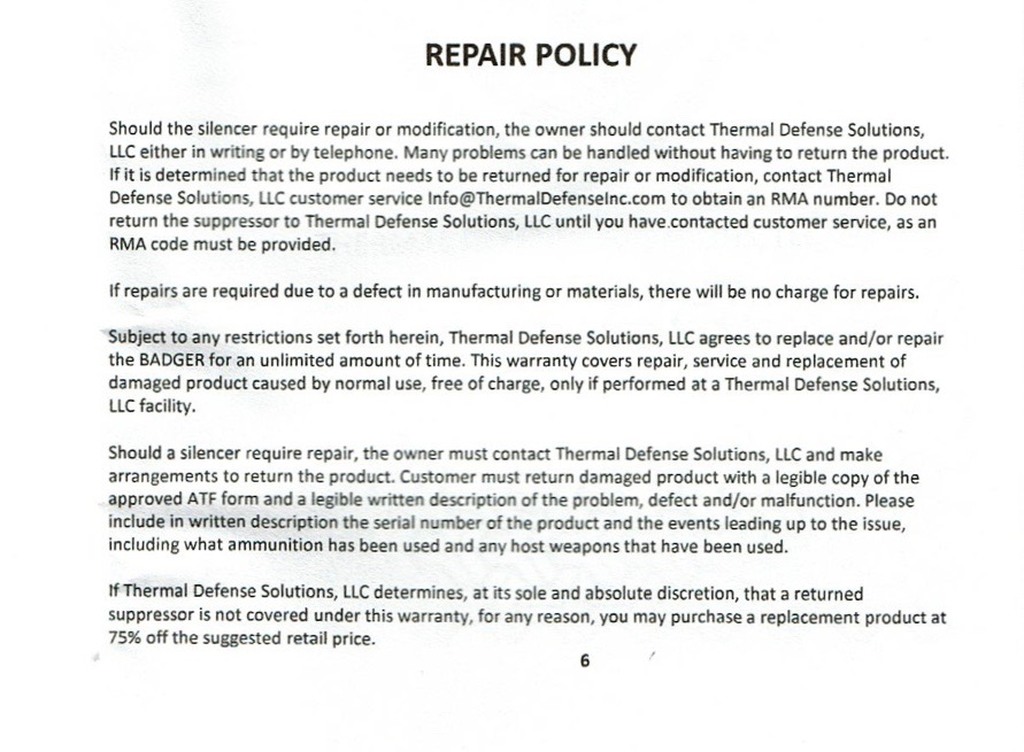 Images of their current suppressor line up: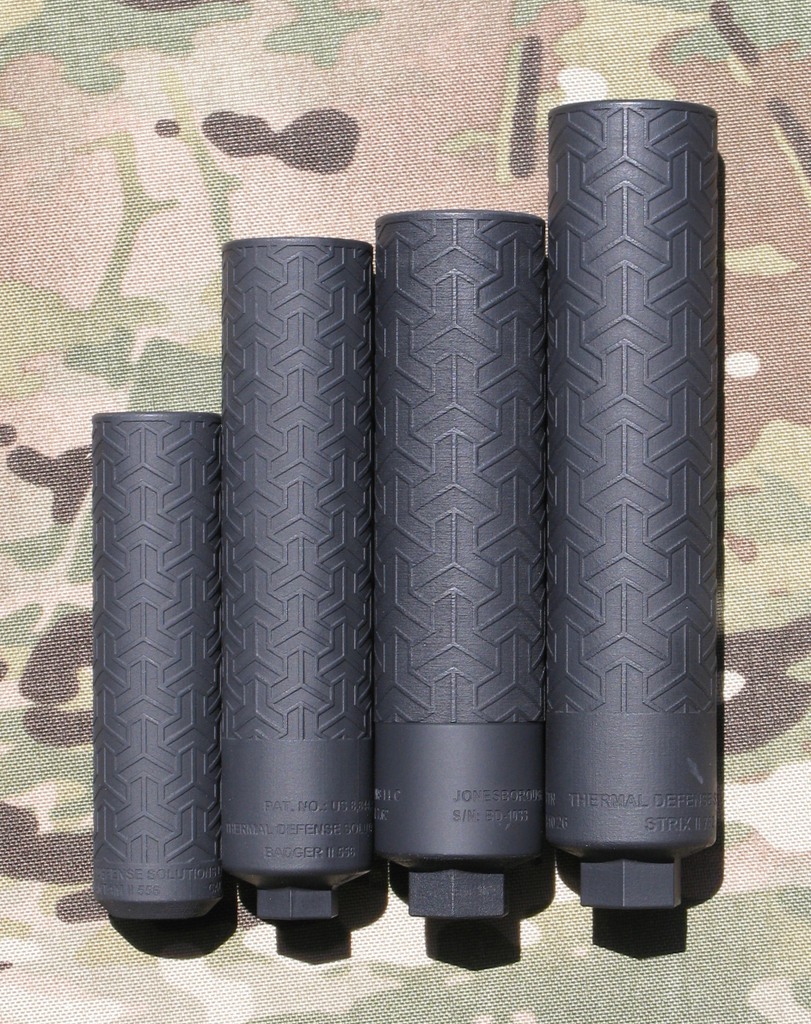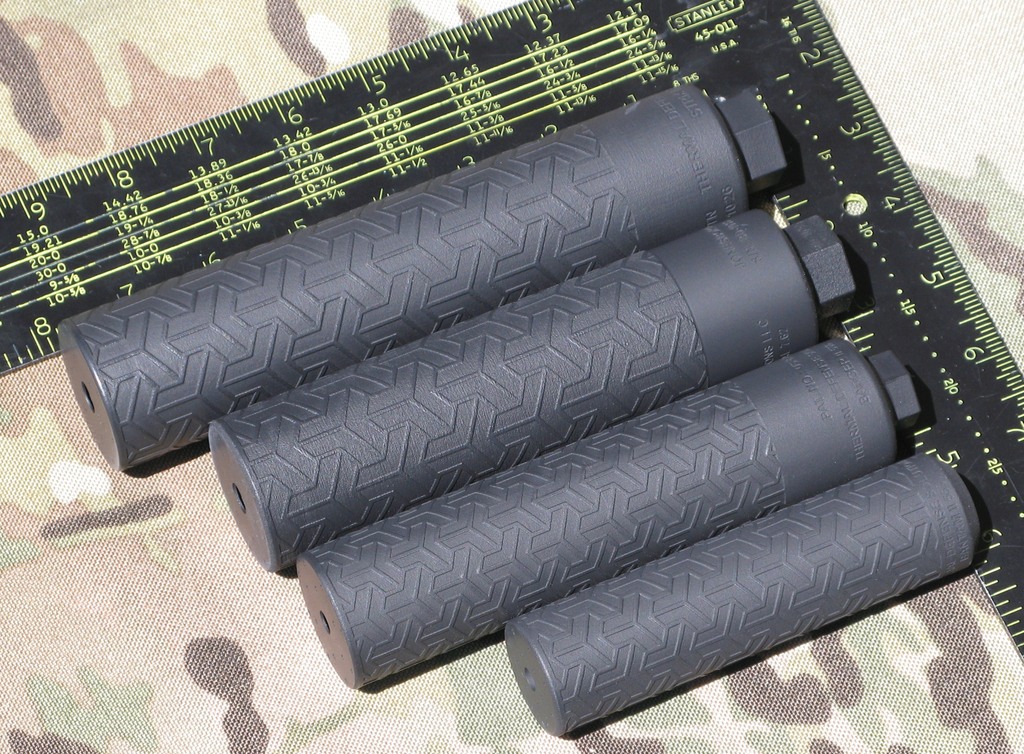 From big to small, with my opinion as to the optimum application for each:
Strix II - 17 OZ, 7.9" - for the Mk 48 belt-fed 7.62 plus heavy 7.62 caliber rifles
Badger II 7.62 - 17 OZ, 6.9" - for AK's and 7.62x51 gassers
Badger II 5.56 - 13 OZ, 6.75" - for short barrel 5.56 SBR's
Bantam II - 8.5 OZ, 5" - for 14.5" and longer 5.56 gassers
I've shot the Bantam II and Badger II 5.56. They're lightweight, very quiet, very accurate, and have truly minimal gas blow-back. The ejected brass doesn't look like it came out of a gas gun.
Looking inside the back of these with a borescope is interesting. Imagine a perfectly concentric Nautilus shell sawn in half...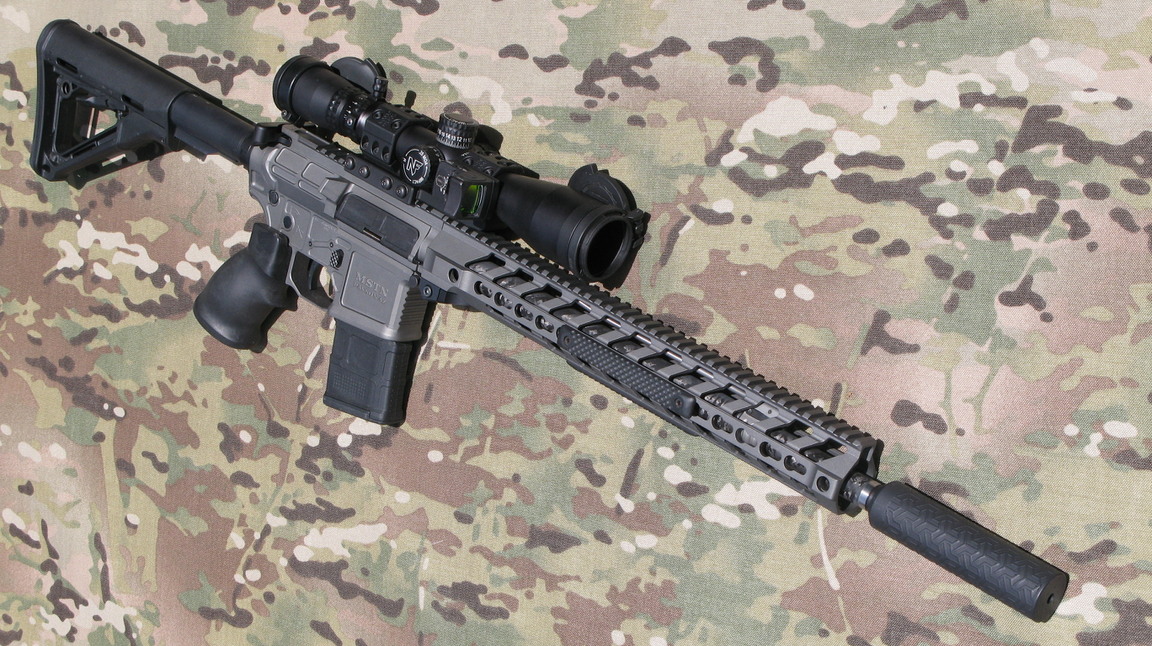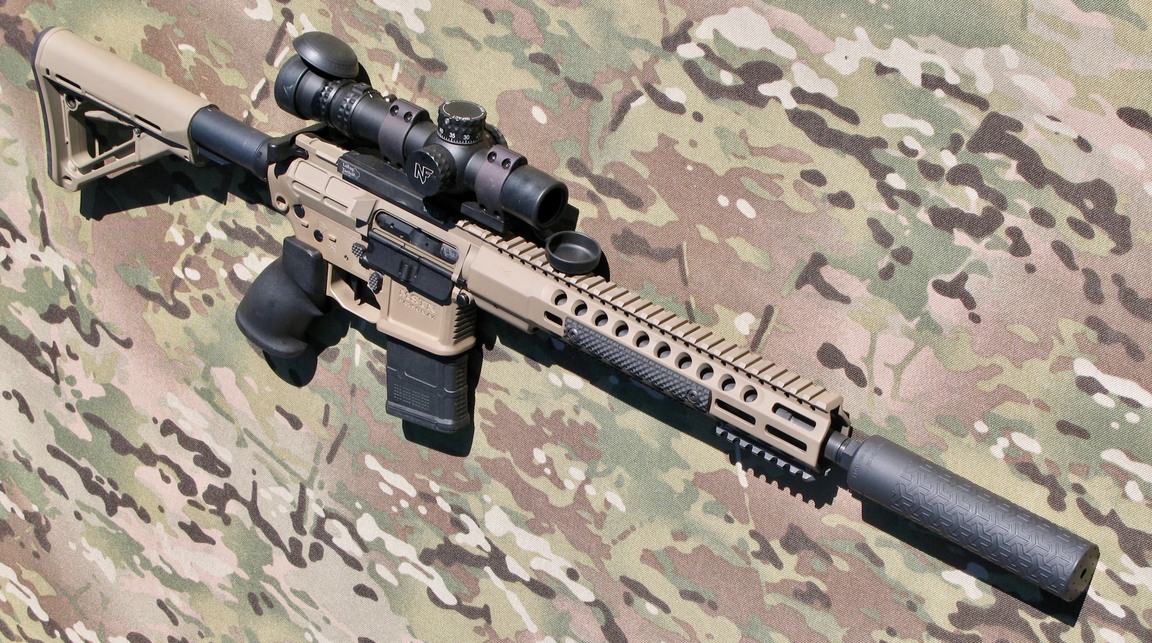 I have everything they make in stock, with more on the way. My website does not yet show the Badger 7.62, but it's here.
No chance yet to use a sound meter. Hopefully, that will change soon.
Good shooting,
Wes Grant
MSTN
http://mstn.biz